Article
The EEA's European environment — state and outlook 2020 report plays a key role in supporting Europe's renewed drive to sustainability
Article
Published 16 Dec 2019
Last modified 11 May 2021
Photo: ©
Daniel Kusak, My City /EEA
Earlier this month the European Environment Agency published its 'European environment — state and outlook 2020 (SOER 2020)' report. It concluded that Europe will not achieve its 2030 goals without urgent action during the next 10 years to address the alarming rate of biodiversity loss, increasing impacts of climate change and the overconsumption of natural resources. It also offered some key solutions, which would help put Europe back on course to meet those targets. We sat down with Tobias Lung, the EEA's SOER coordination and assessment expert, to discuss the role of SOER 2020.
What are the top messages of the SOER 2020 report? How did you get to these conclusions?
The report 'European environment — state and outlook 2020' urges European countries, leaders and policymakers to act now, use the next decade to radically scale up and speed up actions to put Europe back on track to meeting its medium and longer-term environmental policy goals and targets to avoid irreversible change and damage to our environment. The picture we paint is an urgent and somewhat negative one, but it is important to note that SOER 2020 does include a solutions-oriented approach to the challenges we face and that we can still shift course. The report includes a whole part — three chapters — on understanding systems (like energy, mobility and food) and making the case why a systems lens is necessary and useful to understand systems and to bring solutions-oriented knowledge to the table. In the report, we point to rather concrete leverage points, for example, in relation to governments and governance more broadly, cities, and finance and fiscal systems.
Why is SOER 2020 so important?
As the EEA's flagship report, it provides the most comprehensive snapshot of the situation in Europe in relation to environment and climate. Under our founding rules, we are also obliged to produce it every five years. But more importantly, many people pay attention to it, especially at European Union institutions, because it connects our comprehensive environmental and climate assessment to a wide range of European policy targets. Therefore, it is brought to the attention of decision makers like no other EEA assessment, and it is used as a point of reference in many cases.
SOER 2020 has already been used to support the European Green Deal communication which was also presented shortly after the report was published. The European Commission has also acknowledged our report as an important assessment that will underpin the further development and implementation of the European Green Deal. This does not mean that EU policy makers would only look at SOER 2020, but depending on their field they would go to specific thematic areas to supplement with more in-depth information.
Countries also use SOER as a point of reference, especially to what is happening at the European scale. However, what is clear is that many of the solutions are transboundary, and many of the issues we touch upon are universal and not limited to specific countries, such as the role of different funding bodies for different aspects of sustainability transitions. If you look at natural capital, it is predominantly public investments that will need to be raised, while in energy and transport private and public shares of funding are more commonplace. This applies to almost all countries.
How was SOER 2020 put together? Can you explain the process?
SOER 2020 is a massive report. The drafting involved around 20 lead authors and 40 additional contributors. It is about 500 pages, conceptualised and drafted over the last 3.5 years. But those pages are just the tip of the iceberg of roughly 50 reports and briefings the EEA produces per year. In fact, SOER 2020 takes stock of what we have been doing over the last five years since the publication of the last SOER in 2015. This amounts to nearly 300 reports and briefings that underpin SOER 2020 and those products are again backed by indicators and other (web-based) products.
The SOER 2020 report embarked on a very iterative and integrated approach in order to strengthen the analysis of interlinkages across themes. The assessment also includes around 100 pages of references, which puts emphasis on backing our statements up with scientific evidence.
Referencing has always been essential for any SOER, also when it comes to scientific rigour in terms of phrasing and review process. For this report, we made a deliberate choice to invest in an improved approach to appraisal and communication of aspects of quality and uncertainty. This is reflected throughout the report, including concise summary tables where readers find information on past trends and outlooks as well as on the robustness of the evidence, the degree to which expert judgement is involved and key data and information gaps.
What are the next steps?
We are already seeing the next steps as the SOER 2020 report contributes to the work of the European Green Deal. Furthermore, we will develop with a follow-up report next year, which will update some of the parts of SOER 2020. For example, this will include a new biodiversity and nature assessment based on the latest 2013-2018 reporting under the Birds and Habitats Directives. That is the purpose of this follow-up, including demonstrating how knowledge can support actions towards the priorities emerging from the European Green Deal package.
This approach will also support the building blocks as we prepare for SOER 2025. We plan to maintain the basic structure of SOER 2020 with thematic and sectoral assessments complemented with a systems- and solutions-oriented perspective, as this is becoming increasingly relevant.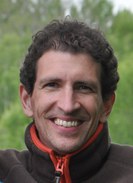 Tobias Lung
EEA SOER coordination and assessment expert
Interview published in the December 2019 issue of the EEA Newsletter 04/2019
Permalinks
Permalink to this version

Permalink to latest version
Geographic coverage

Topics
Tags