European Environment Agency's home page
The European Environment Agency provides sound, independent information on the environment for those involved in developing, adopting, implementing and evaluating environmental policy, and also the general public. In close collaboration with European Environmental Information and Observation Network and its 33 member countries, the EEA gathers data and produces assessments on a wide range of topics related to the environment. Learn more
Archive
Featured article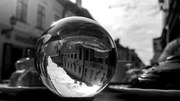 At all governance levels, public policy making entails making decisions between different options and approaches. Some decisions, such as to invest in fossil fuels or renewables, might involve ...
In the spotlight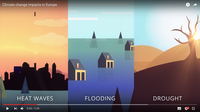 The observed changes in climate are already having wide-ranging impacts on ecosystems, the economy and on human health and well-being in Europe. New records continue to be set on global and European ...
Event: 6 - 8 June 2017, San Sebastián, Spain
AZTI & EEAcademy Summer School
"The Water Framework Directive implementation: is it possible to achieve good ecological status in European waters, from the lessons learnt?"
Register here