Contact us
Ask your question
Our expected response time is 15 working days. However, we are committed to replying to your enquiries thoroughly and in the briefest time possible. 
Visit us
We are working remotely under different IT platforms and we are doing our best to carry out our work as before. Meetings with external participants are organised via video conference until further notice.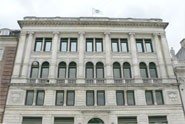 European Environment Agency
Kongens Nytorv 6
1050 Copenhagen K
Denmark
Reception:
Phone: (+45) 33 36 71 00
Fax: (+45) 33 36 71 99
Are you a journalist?

Contact our press team
Permalinks
Permalink to this version

Permalink to latest version
Older versions
Geographic coverage