Article
Making sustainability happen: new European policies offer a unique opportunity
Article
Published 16 Sep 2019
Last modified 11 May 2021
Photo: ©
Arif Miletli, Sustainably Yours/EEA
Ursula von der Leyen, president-elect of the European Commission, set her team's political priorities for the next five years. A European Green Deal, outlining more ambitious action on climate and biodiversity crises, is at the heart of her agenda. European policies have long tackled environmental degradation and climate change with some success and some failures. Supported by growing calls for action by the public, this new policy term — with the new European Commission and Parliament — provides a unique opportunity to scale up and speed up a green and just transition for Europe.
Climate and biodiversity crises call for urgent action
Compared with other regions, Europe has a well-established legislative framework with long-term policy objectives and reliable data on an extensive number of topics from greenhouse gas emissions and protected areas to air quality and municipal waste. The European Environment Agency operates within this policy and knowledge framework. Our remit and network enable us to have a wide geographical scope, produce integrated and thematic assessments, and contribute to policy discussions both at European and national level.  
 Our assessments indicate progress in some areas as well as worrying trends (see Snapshot from the EEA for key highlights). For example, in climate change mitigation, the European Union Member States have succeeded in reducing their greenhouse gas emissions and will achieve short-term targets. However, long-term targets require bigger reductions at a significantly faster pace.
How can we scale up and speed up emission reductions and achieve climate neutrality? Especially when some sectors, like transport, struggle to achieve any reduction, mainly due to increasing demand? Climate change is and will increasingly impact Europe. Are we taking enough measures to adapt and prepare?
Environmental degradation, including biodiversity loss, is continuing despite our enhanced efforts. The long-term outlook is even bleaker. Consumption and production systems continue to exert unsustainable pressure on land and water ecosystems in Europe as well as globally. One of the outputs of these systems — pollution — is another persistent problem. Different pollutants are released and accumulate in the atmosphere, water and land, with significant potential impacts on ecosystems and human health. Despite remarkable improvements in Europe's ambient air quality in recent decades, air pollution alone is estimated to still cause more than 400 000 premature deaths every year in Europe. Moreover, some groups are more vulnerable to harm from such environmental and climate impacts than others.
 Yet, Europe has probably the most comprehensive set of environmental legislation in the world. What more do we need to do to halt biodiversity loss, improve air quality further and prevent harm to human health?
Europeans are ready to raise ambition levels
The European public demands action on climate change and sustainability. Thousands of students march across Europe, joined by their parents and grandparents. Given this unprecedented public support and the magnitude of the tasks ahead, it is not surprising that these issues will be at the heart of European policy ambitions in coming months and years. The new European Parliament's composition is a reflection of these public demands and so is Von der Leyen's agenda A Union that strives for more. It outlines the political priorities of the next European Commission. The first headline ambition – a European Green Deal – sets a series of priorities, which are directly and closely linked to the European Environment Agency's work and knowledge.
Over the years, EEA assessments have been drawing attention to issues linked to key societal systems including mobility, energy and, more recently, food. European policies have also reflected this approach in legislative packages, including on climate and energy. We have also highlighted the need for a transition towards sustainability and the role of policy in facilitating these transitions, which is also emphasised in von der Leyen's agenda.
The key question remains: How do we all together translate policy headlines into reality at European, national or even city level? How do we make the European Green Deal happen?
 It certainly entails a complete re-thinking and re-designing of key systems — the way we move around, produce and use energy, produce and consume our food… But the challenges we need to tackle in the mobility or energy system are not the same as in the food system. In recent years, renewable energy has become a key component of the energy system, while road transport still relies on private car ownership. EEA knowledge highlights possible intervention points relevant to each system.
The urgency and the magnitude of the challenges ahead mean that we can no longer postpone tackling difficult issues. Low hanging fruits have already been harvested. How can we produce food without harming the environment and support rural communities? How can we achieve a just transition and ensure communities are not left behind? How do we channel public and private funds away from activities causing environmental degradation and climate change towards those fostering sustainability?
Europe is filled with many good examples of innovative ideas and policies. It is time to scale up and speed up. With record levels of public support, we are in a unique moment in time and can take the decisive actions we need for setting Europe on the sustainability path. To facilitate this transition, the European Environment Agency will continue to support policy makers and the public by providing the best available knowledge on current and emerging issues.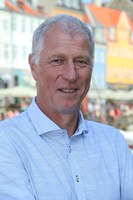 Hans Bruyninckx
EEA Executive Director
Editorial published in the September 2019 issue of the EEA Newsletter 03/2019
Permalinks
Permalink to this version

Permalink to latest version
Geographic coverage
Topics