Climate change mitigation
Subtopics
Climate change is one of the biggest challenges of our times
Climate change is already happening: temperatures are rising, drought and wild fires are starting to occur more frequently, rainfall patterns are shifting, glaciers and snow are melting and the global mean sea level is rising. To mitigate climate change, we must reduce or prevent the emissions linked to human activities.
National greenhouse gas policies and measures in Europe
How many policies and measures (PaMs) did the European Member States implement or plan to implement to reduce greenhouse gas emissions? What type of policies, affecting which sectors have been primarily reported? Were the European Union policies driving the development of national policies? The European Environment Agency's viewer explores PaMs reported by Member States under the EU Governance of the Energy Union and Climate Action Regulation.
Under current and planned measures, EU Member States project that ETS emissions will continue to decrease in the coming decades albeit at a slower pace than historically, according to the latest annual European Environment Agency (EEA) briefing 'Trends and projections in the EU ETS' published today. On recent trends, greenhouse gas emissions from stationary installations recorded under the EU's Emissions Trading System (ETS) declined by just over 11% between 2019 and 2020.
Today, the European Commission together with the European Environment Agency (EEA), are publishing a data tool — MapMyTree — for all organisations to join the pledge of planting three billion additional trees by 2030, register and map their planted trees to count the EU target. As part of the European Green Deal, the EU Biodiversity Strategy for 2030 commits to planting at least 3 billion additional trees in the EU by 2030, in full respect of ecological principles. This would increase the EU forest area and resilience, enhance biodiversity, and help with climate change mitigation and adaptation.
The supply and use of climate-warming fluorinated greenhouse gases (F-gases) rose slightly across the European Union and United Kingdom in 2020, according to the latest annual update on the EU's progress of phasing down the use of F-gases published by the European Environment Agency (EEA) today.
Published
: 29 Oct 2021
For climate change mitigation policies to be successful in reducing greenhouse gas emissions their potential social implications need to be considered and addressed. Together with multiple-level governance coordination and societal participation, these are the key success factors to achieve win-win social-climate policies, minimise the unfair impacts of carbon and energy taxes, and maximise environmental and health benefits.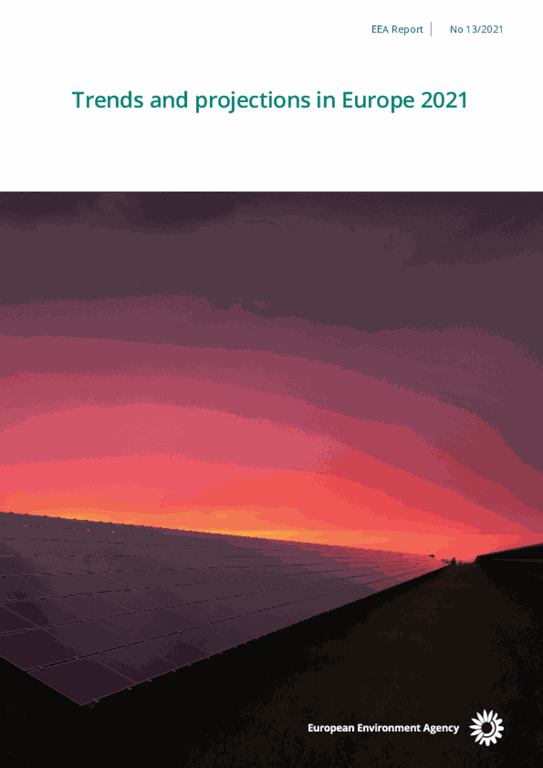 Published
: 26 Oct 2021
The year 2020 saw remarkable progress towards meeting the EU's climate and energy targets. Rarely in the publication of the annual Trends and projections in Europe report has this executive summary presented such substantial progress as this edition does. Preliminary estimates indicate that, in 2020, we witnessed the full achievement — and even overachievement — of Europe's 20-20-20 goals for climate change mitigation, renewable energy deployment and energy efficiency gains. This keeps Europe well on track in its journey towards climate neutrality by mid-century.
Browse catalogue
Filtered by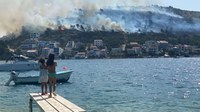 2021 was marked by Covid-19 and climate change impacts. Faced with higher energy prices and health concerns, Europe's recovery requires difficult decisions in 2022. Delayed action or lower ambitions are more likely to have higher social and economic costs in the long run. Addressing social inequalities in this sustainability transition is the key to a better future for us all.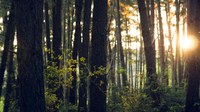 Besides providing trusted information on our environment and climate, the European Environment Agency (EEA) is working to improve its own environmental performance as an organisation. We interviewed Melanie Sporer who coordinates these efforts at the EEA, using the EU Eco-Management and Audit Scheme (EMAS).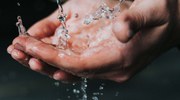 European countries are taking drastic measures to limit the impacts of Covid-19 on Europeans' health and the economy. Such crises tend to have immediate and severe impacts on entire populations and the economy. Considering its potential to affect key economic sectors, the coronavirus crisis is expected to reduce some of the impacts of economic activities on the environment and climate. Yet, major and abrupt shocks with an extremely high cost to society are not at all how the European Union has committed to transform its economy and achieve climate neutrality by 2050. The European Green Deal and the recently proposed European Climate Law call instead for irreversible and gradual reductions in emissions, while ensuring a just transition, supporting those affected.