Environmental performance
Page
Last modified 12 Oct 2022
The EEA has been certified under the EU Eco-Management and Audit Scheme (EMAS) since 2005. Since then we have worked to minimise our environmental impact using measures such as the procurement of renewable energy, reduction in the use of energy and paper, enhanced recycling and offsetting travel-related emissions.
The EEA has been on track to achieve the majority of its environmental targets since 2017, for example in paper consumption (office consumption and external printing of publications) and electricity consumption. The EEA's environmental performance in 2021 was still heavily influenced by the COVID-19 pandemic, which resulted in considerably lower electricity consumption, paper consumption and CO2 emissions from business travel and meetings  than in previous years. 

In 2021, the EEA raised its climate ambitions further, aiming to become a climate neutral organisation, while supporting other European agencies on the path to sustainability (EEA environment policy 2021). The lockdowns resulting from the COVID-19 pandemic made 2021 an outlier for environmental performance at the EEA, with significant reductions in a range of areas, especially travel and energy consumption. Nevertheless, we are working to capitalise on the changes in working habits brought about by this situation to improve performance as we move towards our goal of climate neutrality.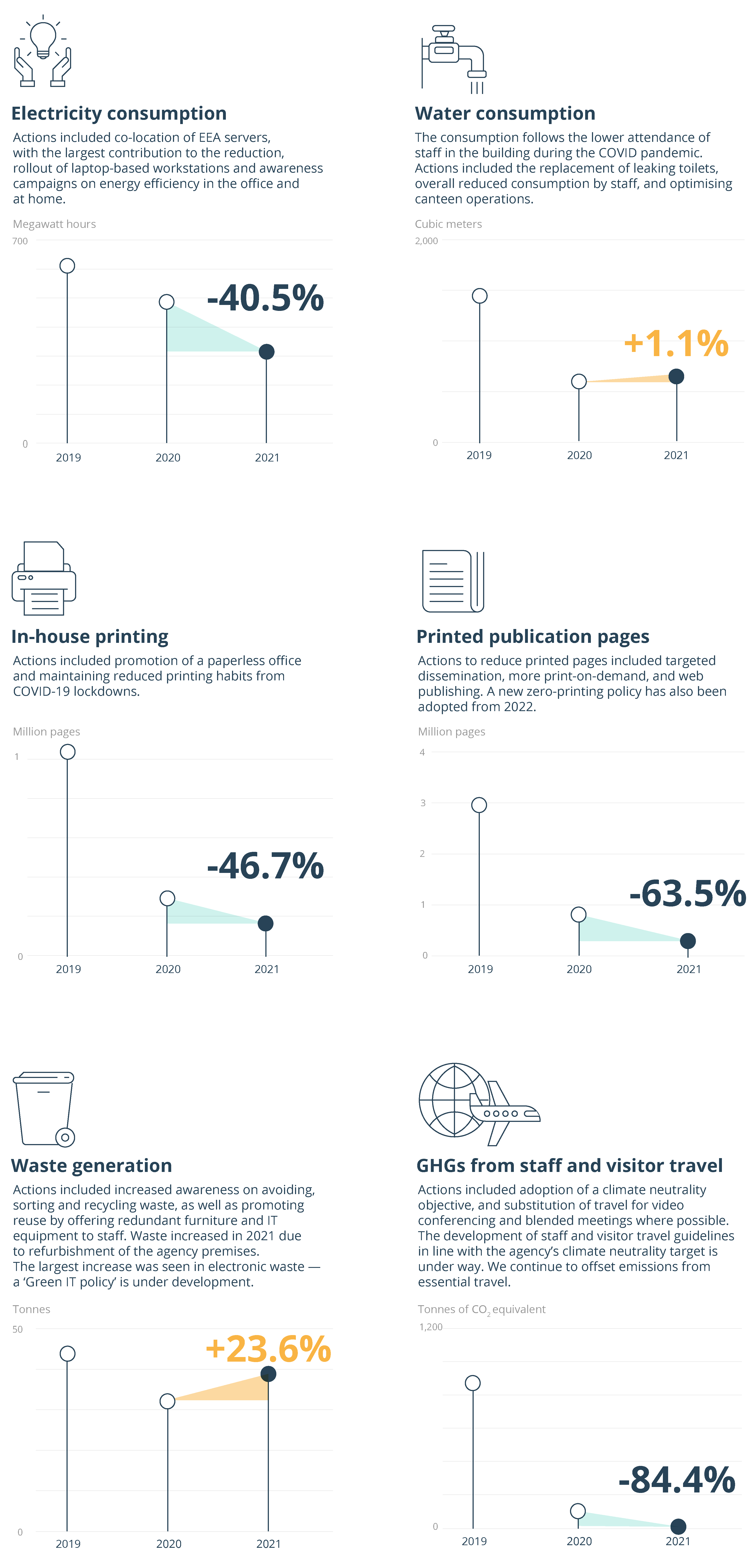 Permalinks
Permalink to this version

Permalink to latest version
Geographic coverage