Article
Environment, health and economy all in one
Article
Published 13 Dec 2013
Last modified 11 May 2021
Photo: ©
G. Karadeniz / EEA
The European economy is still feeling the impact of the economic crisis that started in 2008. Unemployment and pay cuts have affected millions. When new graduates cannot find jobs in one of the richest parts of the world, should we talk about the environment? The European Union's new environmental action programme does exactly this, but not only. It also identifies the environment as an integral and inseparable part of our health and our economy.
Our recent assessments indicate that the way and the speed we use natural resources are unsustainable. We are consuming more natural resources than what our planet can produce and emitting pollutants well above sustainable levels of good ecosystem quality. The cumulative effects of our activities undermine our health, our planet's health and capacity to provide for us. These challenges can only be tackled through long-term planning and coherent action.
The European Union has recently approved its seventh Environmental Action Programme (7th EAP). The 7th EAP outlines Europe's environment policy's priority objectives up to 2020 and introduces a long-term vision for 2050 to address core issues. It is built on the understanding that the economic prosperity and well-being of Europeans depend on the state of health of its natural capital.
The 7th EAP is closely linked to other European policy frameworks such as the Europe 2020 Strategy, the EU climate and energy package, the EU Biodiversity Strategy to 2020, the Roadmap to a resource-efficient Europe and the Roadmap for moving to a low-carbon economy in 2050.
How to define 'living well'
Already in its title 'Living well, within the limits of our planet', the 7th EAP captures the challenge ahead as well as our long-term objective. In economic terms, living well means having decent jobs provide a sufficient income, but also having access to services and goods. In physical terms, it means a healthy life free of disease, stress or noise, and access to clean air and water. But living well also implies us making choices, which ultimately determine what we produce and what we consume.
Trying to tackle our unsustainable consumption through legislation packages and campaigns to raise awareness of the environmental impacts of our choices might seem ineffective, slow and unrealistic to some. We can also turn the logic around and ask if it is realistic to expect that we can continue on our current path forever. Our data and indicators show that we cannot.
Action already underway
A series of EU legislation is already in place to achieve the priority objectives outlined in the 7th EAP, including the Habitats and Birds Directives, Marine Strategy Framework Directive, Air Quality directives, Water Framework Directive and other measures to tackle climate change, chemicals, waste management, etc.
The EU budget has earmarked considerable amounts over 2014-2020 to support the objectives linked to the 7th EAP. But it is the EU Member States that play a central role in implementing and improving the implementation of these directives and measures. These priority objectives need to be translated into concrete projects and initiatives at local, national and European levels.
Closer look at cities
With the 7th EAP, the definition of the environment is not confined to virgin forests and pristine lakes far away. It is at the heart of our societies: in our cities, where 80 % of Europeans live.
The 7th EAP targets more than green spaces and water bodies in urban areas or their surroundings. Its broader policy scope foresees improving urban mobility, urban air quality, energy efficiency in buildings, waste water treatment, etc., in a clearly integrated and connected vision on (urban) ecosystem qualities.
The 7th EAP is a significant, timely and ambitious step towards the EU's 2050 vision, especially considering that it was adopted against the backdrop of a long-lasting economic crisis. Achieving its objectives will not only provide us a healthier environment, but also make our economies, families and friends healthier. I look forward to its implemention phase.
Happy holidays and best wishes for the New Year.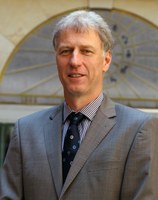 Hans BRUYNINCKX
Executive Director
Editorial published in the issue no. 2013/2 of the EEA newsletter, December 2013
Permalinks
Permalink to this version

Permalink to latest version
Geographic coverage

Topics