Resource efficiency and waste
An average of 5.2 tonnes of waste from all sources was generated per person in the EU-27 in 2018
We need to fundamentally transform the way we produce, consume and live in order to preserve nature's ability to provide for us. Let's produce more with fewer inputs and see waste as a resource.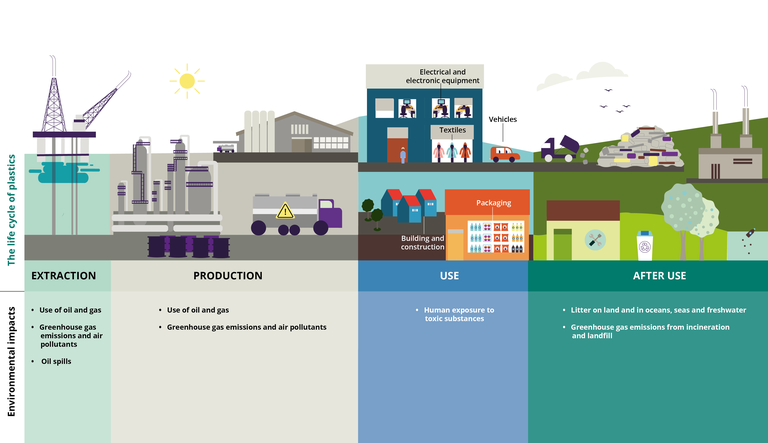 While awareness, concern and action over how we dispose of plastics in the marine environment and elsewhere have grown enormously in recent years, there are many other and less known impacts of plastics, including its contribution to climate change and new challenges related to the COVID-19 pandemic, according to the EEA report 'Plastics, the circular economy and Europe′s environment — A priority for action'.
Country profiles on resource efficiency and waste
This map contains information on countries' performance and policies around municipal waste management, waste prevention, and resource efficiency and circular economy. Select one of the EEA member or cooperating countries in order to view its country profile for each of these policy areas.
Data sources:
Data provenance info is missing.
Climate-friendly practices for sourcing raw materials hold significant potential to cut greenhouse gas emissions in Europe and globally. According to a European Environment Agency (EEA) report, published today, focusing on raw material extraction and processing, raw material consumers can use their purchasing power to influence suppliers to become more climate friendly. Including sourcing requirements in public procurement and provisions in trade agreements could help the EU and Member States cut emissions both in Europe and also contribute to global reductions.
A rapid transition to renewable energy is necessary if Europe is to achieve its climate objectives. Developing the infrastructure to enable this change will require substantial resources and generate large volumes of waste as equipment reaches the end of its service life. Applying circular economy principles in this sector provides a win-win approach to address both these issues, according to a European Environment Agency (EEA) briefing released today.
The coronavirus pandemic has challenged European societies in many ways. The European Environment Agency's (EEA) briefing, published today, analyses the pandemic's effect on the use of certain single-use plastics products, which cause greenhouse gas and other emissions and can end up littering the environment. It also brings useful lessons to improve our response to future disruptive events.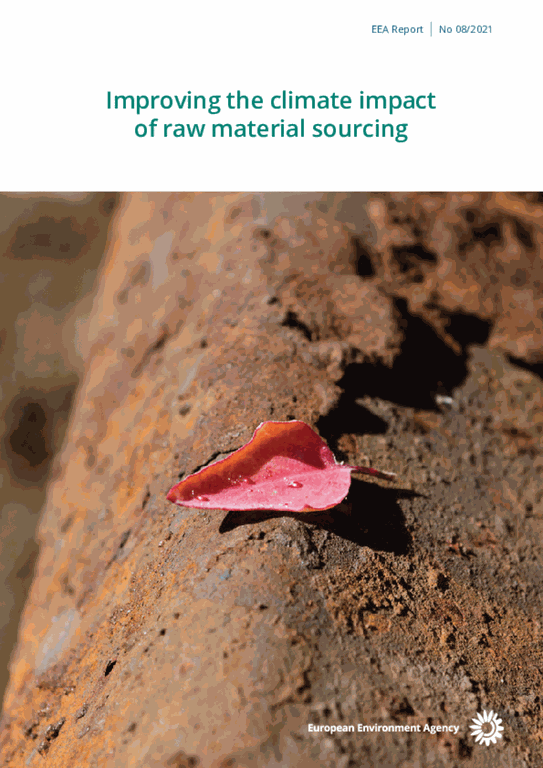 Published
: 30 Aug 2021
The extraction and processing of raw materials are associated with potentially significant environmental impacts, including contributing to approximately half of the greenhouse gas (GHG) emissions globally. In the EU, non-energy, non-agricultural raw materials, although a small subset of all raw materials and natural resources, account for 18 % of GHG emissions associated with EU consumption. In the context of the EU's commitment to reducing its share of global GHG emissions, as well as the European Green Deal's aspiration to achieve a climate-neutral continent by 2050, mitigating climate impacts from raw material production has a central role to play in the EU's climate agenda.
Browse catalogue
Filtered by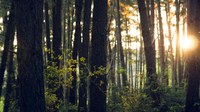 Besides providing trusted information on our environment and climate, the European Environment Agency (EEA) is working to improve its own environmental performance as an organisation. We interviewed Melanie Sporer who coordinates these efforts at the EEA, using the EU Eco-Management and Audit Scheme (EMAS).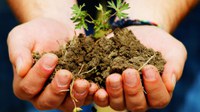 From policy corridors to academic platforms, the world has been talking about global crises: a health crisis, an economic and financial crisis, a climate crisis and a nature crisis. Ultimately, they are all symptoms of the same problem: our unsustainable production and consumption. The COVID-19 shock has only revealed the systemic frailty of our global economy and society with all their inequalities.
We know that plastic pollution and plastic waste are a big environmental problem. In recent years, new plastic products have been introduced on the market, claiming to be better for the environment. A recently published European Environment Agency (EEA) briefing assesses their environmental credentials. To find out more, we sat down with Almut Reichel, a sustainable resource use and waste expert at the EEA.