Article
Together we can move forwards: building a sustainable planet after the corona shock
Article
Published 15 Jun 2020
Last modified 11 May 2021
Photo: ©
Juan Miguel, REDISCOVER Nature/EEA
How can we build a more sustainable and resilient world in wake of the coronavirus crisis? In this critical period where key recovery decisions shaping our future will be made, the European Environment Agency will bring together corona and environment-related knowledge and contribute to an informed debate.
Corona-related deaths in the world have sadly passed the 400,000 mark and are continuing to go up, albeit faster in some regions than others. The costs and risks related to COVID-19 are real and require global action and solidarity.
To halt the spread of the virus, strict lockdown measures were put in place by many countries, including almost all EU Member States. Some countries have succeeded lowering infection rates and are starting to cautiously re-open. After these first months focusing on urgent health impacts and solutions, it has also become quite clear that the economic impacts of the pandemic are massive and will be felt for years to come. Governments are channelling public spending to mitigate the worst impacts and boost the economy. Will these funds be used to go back to the pre-corona world or build a sustainable and equitable world?  
Europe's recovery plan confirms path to sustainability
Europe has made its choice clear: a green, digital and resilient Europe. In the European Green Deal, the European Commission had already proposed an ambitious and just transition towards long-term sustainability, placing environment and climate concerns at its centre. Major policy packages, including the recently proposed Biodiversity and Farm-to-Fork Strategies, have been put forth to implement this vision.
Europe has made its choice clear: a green, digital and resilient Europe 

These priorities are also clearly reflected in the multi-annual EU budget proposal of EUR 1.1 trillion for 2021-2027. As part of a recovery plan from this economic crisis, a new, additional financial instrument called 'Next Generation EU', amounting to EUR 750 billion, was recently proposed by the European Commission. Framed within well-defined policy targets, these funds can help Europe transform its economy while achieving climate-neutrality and sustainability and addressing social inequalities.
Throughout the transition period, knowledge will play a key role in ensuring that these funds are allocated to coherent actions towards this shared vision.
Growing body of knowledge to support transition decisions
The global community will need years, if not decades, to see and assess the full extent of this crisis from demographic change and inequalities to resource use and pollutant emission trends. However, there are already some indications of how corona measures might be affecting the environment both in the short-term and the long-term.
One of the first measurable outcomes of corona-related measures has been a visible improvement in air quality. With reduced road traffic, many European cities under lockdown observed a reduction in concentrations of some key air pollutants. To understand the extent of these improvements, the EEA has been monitoring weekly average concentrations of nitrogen dioxide and, in some cities, concentrations were over 50% lower than the same week in 2019. We can also expect reductions in noise pollution from road transport. However, as economic activities pick up pace, these improvements are likely to be reversed.
Reduced levels of economic activities are also likely to result in lower emissions of greenhouse gases in 2020. A full assessment based on concrete data will be available late 2021. Similar to air quality, the drastic drop in emissions will certainly bounce back as the economy starts recovering.
From across the world there are reports of wildlife recovering some ground with less disturbance from human activities, or of more single use plastics ending up in the environment. Researchers and public authorities across Europe and the world are developing initiatives to identify and validate these trends.
In order to ensure that we remain on our course towards a climate-neutral and sustainable continent and planet, we will be sharing the growing body of knowledge held by the EEA and our partners, and facilitating an informed debate on our new hub: Post-Corona Planet.
One planet, one community
We are going through a difficult period. Everything around us has changed at an unprecedented pace in a short space of time: social interactions, work life, education, vacations, jobs opportunities and digital connectivity. The future ahead is equally filled with many uncertainties. But in these trying times, we should never forget the impressive strength, resilience and solidarity we have demonstrated as individuals, families and as part of a global community. Together we can act, innovate, adapt and move forwards. We need to do that in a sustainable way.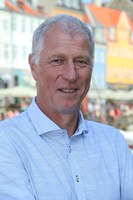 Hans Bruyninckx
EEA Executive Director
Editorial published in the June 2020 issue of the EEA Newsletter 02/2020
Permalinks
Permalink to this version

Permalink to latest version
Geographic coverage
Topics