Article
Can transport come to TERMs with its environmental impact?
Article
Published 15 Dec 2015
Last modified 11 May 2021
Photo: ©
Jevgenij Scolokov, Picture2050/EEA
With the recent publication of the EEA's annual Transport and Environment Reporting Mechanism (TERM) for 2015, and with international attention focusing on the ongoing vehicle emissions scandal, we spoke with the EEA's TERM coordinator, Alfredo Sánchez Vicente.
What is TERM and why is it important?
TERM is an annual EEA publication that investigates and reports on the progress of the transport sector's attempts to reduce its pressures on the environment. It brings together the latest data on a number of key environmental trends with a view to assessing progress towards targets and enabling policymakers to gauge the success of their policies.
In addition, TERM tracks progress to the targets of the EU 2011 Transport White Paper and other transport and environment-related policies and regulations, as well as focusing on a particular topic each year, for example urban transport or air quality.
TERM was launched in 2000, the first of a regular series or report, which are today widely disseminated among EEA member countries.
According to the latest report, what are main issues concerning transport and the pressures it exerts on the environment?
Our assessments show that, in the form of air pollution, climate change and noise among others, transport continues to exert significant pressure on the environment and ultimately on human health. The environmental pressures from the transport sector depend on three main factors: the number and length of trips; the modes of transport used, where some are more environmentally friendly than others; and the technology that each mode uses. To address these, the report looks at the efforts made and the steps necessary to reach the 2050 targets for sustainable transport, highlighting the fundamental changes to be made in the way people and goods are transported.
Other challenges are discussed. As recent press stories on vehicle emissions have highlighted, there can be significant differences between official and real-world vehicle emissions, for a variety of reasons. Official tests do not reflect the full range of driving conditions, and have arguably led to engineering strategies that give good results under test-cycle conditions, but not necessarily during real use. We consider it important that planned improvements to the way vehicles are tested are introduced as soon as possible.  
Electromobility also offers a potential solution to the transport related greenhouse gas emissions issue. The EU strategy to achieve a low carbon transport system relies on developments in non-internal combustion engine technology. However, despite growth, the share of electric (0.07% of the total passenger car fleet) and renewable energy powered vehicles is still very small, and it is likely that technological improvements alone will not be enough to meet Europe's 2050 targets for lower transport related greenhouse gas emissions. In fact, until 2007, the impact of technological improvements on emissions was offset by increasing transport demand although emissions have decreased since then, helped by the fact that transport demand growth has slowed or decreased. However, preliminary data for 2014 indicates a slight increase, so, according to the EU's own projections, the White Paper's decarbonisation targets will not be met unless further ambitious actions put in place.
What is European policy on transport and the environment and what is being done at EU level to tackle the above issues?
EU policies have played a very important role in reducing transport related environmental problems. However, policies that aim to reduce the number and length of trips have been limited compared with those promoting more environmentally friendly modes, or those that improve the technology used in different transport modes.
For example, regulatory policies for emissions have been progressively tightened and have produced significant results, in particular by introducing limits for air pollution from passenger cars, vans and heavy-duty vehicles, and CO2 targets for cars and vans.
In addition, countries are also required to use renewable sources for at least 10% of their transport fuel by 2020 and the development of clean vehicles and infrastructures is in focus. We have seen that alternative fuel solutions have been successfully demonstrated, but recharging and refuelling infrastructure is still a problem, rendering these vehicles less attractive to people and businesses.
The introduction of fuel quality standards in Europe has also led to drastic reductions in the sulphur content of road fuels and has helped practically eliminate lead.
But our TERM report shows that much more needs to be done.
How does the EEA contribute to this work?
The EEA compiles data, and produces indicator assessments and reports, which support the assessment of the environmental performance of the European transport sector. The TERM report and its associated transport indicators provide us with a system for regular monitoring and reporting of the effectiveness of integration strategies and progress towards sustainable transport. TERM also has an important role in signalling new data collection needs.
Beyond TERM, the EEA also carries out other transport related assessments on, for example electromobility, and transport and health issues. We also work together with countries and the European Commission to monitor the CO2 emissions targets for new cars and vans, the status of fuel quality monitoring, as well as noise information, air quality data, emissions of pollutants from all sectors, greenhouse gases and more besides.
In this way, we help to build the knowledge base upon which further actions can be built.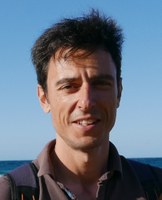 Alfredo Sánchez Vicente
Interview published in the issue no.2015/4 of the EEA newsletter, December 2015. 
Permalinks
Permalink to this version

Permalink to latest version
Geographic coverage
Topics
Tags