Energy
Subtopics
Progress in energy conservation and renewable energy sources is determinant for the transition towards a prosperous, sustainable and climate-compatible European economy
Our quality of life depends, among other things, on a reliable supply of energy at an affordable price. But energy production and use place significant pressures on the environment, as we chiefly rely on fossil fuels and waste a substantial part of this energy before and during use. Energy activities give rise to greenhouse gas and air pollutant emissions, land use, waste generation and oil spills, contributing to climate change, damage of natural ecosystems and of the built environment, and adverse effects on human health. We therefore need to consume less energy and step up the clean energy transition that is already unfolding across Europe.
The European Union (EU) achieved its three main climate and energy targets by 2020, according to a new European Environment Agency (EEA) assessment, published today. The 2030 target of a 55 % reduction in net greenhouse gas emissions can be reached if additional efforts are made and new policies are adopted and implemented.
European Environment Agency's (EEA) photo competition 'Climate Change PIX' invited participants to depict what climate change looks like in Europe and how people are responding to it. Starting today, you can be part of selecting the winner of the Public Choice Award.
A rapid transition to renewable energy is necessary if Europe is to achieve its climate objectives. Developing the infrastructure to enable this change will require substantial resources and generate large volumes of waste as equipment reaches the end of its service life. Applying circular economy principles in this sector provides a win-win approach to address both these issues, according to a European Environment Agency (EEA) briefing released today.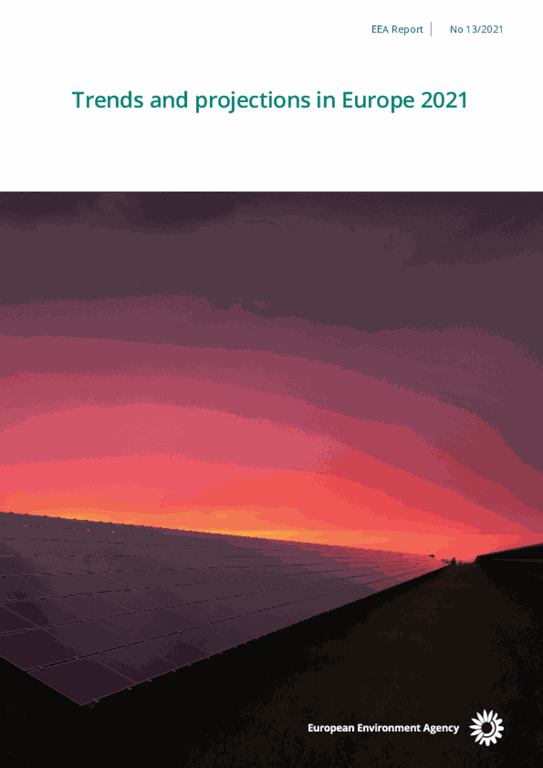 Published
: 26 Oct 2021
The year 2020 saw remarkable progress towards meeting the EU's climate and energy targets. Rarely in the publication of the annual Trends and projections in Europe report has this executive summary presented such substantial progress as this edition does. Preliminary estimates indicate that, in 2020, we witnessed the full achievement — and even overachievement — of Europe's 20-20-20 goals for climate change mitigation, renewable energy deployment and energy efficiency gains. This keeps Europe well on track in its journey towards climate neutrality by mid-century.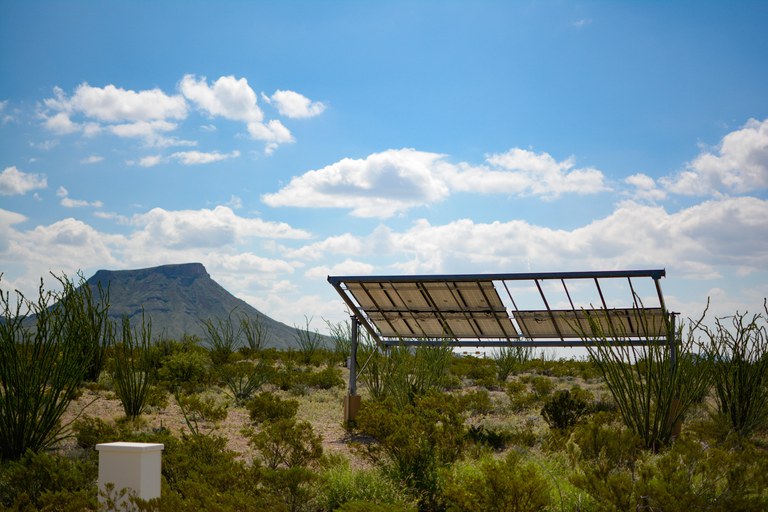 Published
: 24 Aug 2021
Renewable energy technologies, such as wind turbines, solar photovoltaic panels and batteries, are essential for Europe's transition to climate neutrality. Deployment, maintenance and replacement of this infrastructure requires significant resources, including many substances included in the EU list of critical raw materials. Waste arising from end-of-life clean energy infrastructure is projected to grow up to 30-fold over the next 10 years, presenting significant opportunities to reduce consumption of scarce raw materials by recycling metals and other valuable resources back into production systems. Circular economy approaches such as repair and upgrading of equipment and recycling up to 90% of end-of-life infrastructure can underpin the sustainability credentials of Europe's renewable energy transition.
Browse catalogue
Filtered by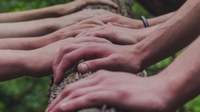 The Russian military aggression in Ukraine changed the lives of Ukrainians from one day to the next. The impacts of this unjustified war are felt not only in Ukraine but also well beyond the borders of Ukraine and will continue to impact us all for years and even for generations to come.