Energy
Subtopics
Progress in energy conservation and renewable energy sources is determinant for the transition towards a prosperous, sustainable and climate-compatible European economy
Our quality of life depends, among other things, on a reliable supply of energy at an affordable price. But energy production and use place significant pressures on the environment, as we chiefly rely on fossil fuels and waste a substantial part of this energy before and during use. Energy activities give rise to greenhouse gas and air pollutant emissions, land use, waste generation and oil spills, contributing to climate change, damage of natural ecosystems and of the built environment, and adverse effects on human health. We therefore need to consume less energy and step up the clean energy transition that is already unfolding across Europe.
The European Environment Agency's (EEA) assessments have shown that Europe and world face unprecedented environment and climate challenges that require ambitious policy responses, such as the European Green Deal. Published today, EEA Signals 2022 looks at Europe's commitments for sustainability and energy system from the perspective multiple, interconnected crises.
Europe's urban centres offer opportunities for citizens to produce renewable energy as prosumers according to a European Environment Agency (EEA) briefing, published today. Cities can play a key role in Europe's shift to a low-carbon future. Facilitating urban prosumption can help accelerate this process.
Greenhouse gas emissions and energy consumption rose in 2021 due mostly to Europe's post-pandemic recovery, according to the latest 'Trends and Projections' report published today by the European Environment Agency (EEA). Most EU Member States successfully achieved the EU's 2020 climate and energy targets and are now turning their sights toward climate neutrality while also addressing the current energy supply crisis. Achieving the more ambitious 2030 climate and energy targets will demand more than a doubling of annual progress in the roll-out of renewables, the reduction of energy consumption and greenhouse gas emissions.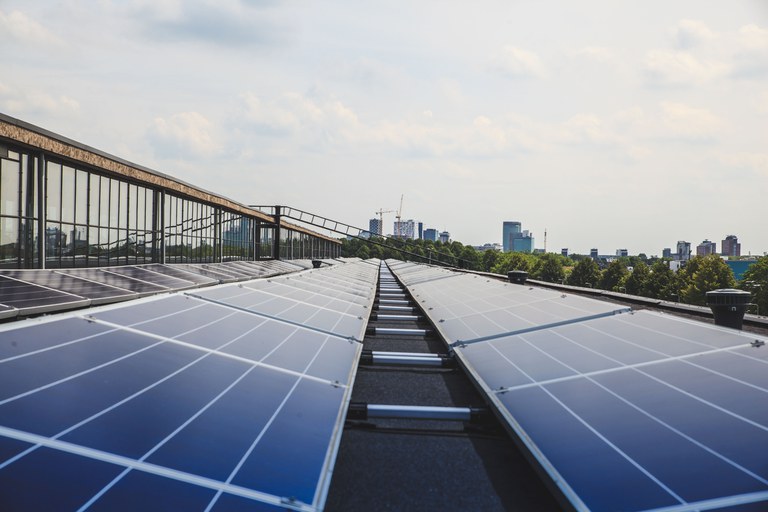 Published
: 28 Oct 2022
In an increasingly urbanised world, cities and municipalities play a key role in the energy transition and the decarbonisation of society. Prosumers (producers-consumers) of renewable energy can help accelerate this transition in cities. This briefing builds on recent EEA work on prosumption by focusing on the challenges and opportunities that urban areas present, and on how local authorities can promote prosumption in their cities.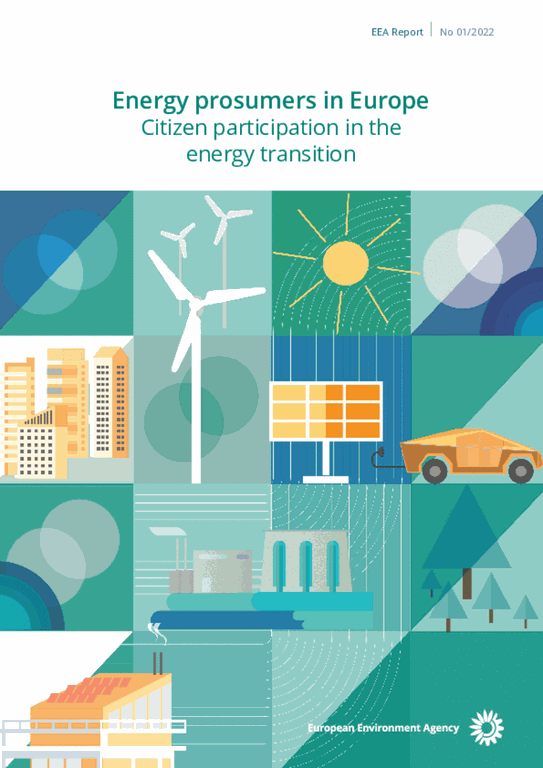 Published
: 01 Sep 2022
Renewable technologies create new opportunities for citizens to become energy producers themselves and to actively contribute to the energy transition. This report provides an overview of the role of renewable energy prosumers in Europe, including case studies on successful initiatives.
Browse catalogue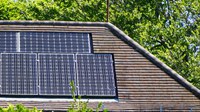 What are energy 'prosumers' and what role can they play in boosting the use of renewable energy across Europe? We sat down with EEA energy and environment expert, Javier Esparrago to talk about how citizens, institutions and businesses can help tackle the current energy crisis by becoming prosumers who both produce and consume renewable energy. The EEA published a report earlier this month which provides an overview of the role of renewable energy prosumers and its growing practice in the wake of better and cheaper technology and policies that promote it.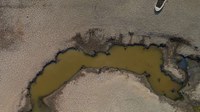 It seems as if we have been living through one crisis after another — a pandemic, extreme heatwaves and drought due to climate change, inflation, war, and an energy crisis. This winter is likely to be marked by continued uncertainty, high volatility in global markets like energy and food, which will affect some countries and groups more than others. Tackling these crises, especially in the long term, requires steadfast policy commitment and investments in sustainability to strengthen our societies' resilience.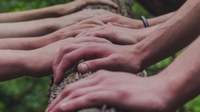 The Russian military aggression in Ukraine changed the lives of Ukrainians from one day to the next. The impacts of this unjustified war are felt not only in Ukraine but also well beyond the borders of Ukraine and will continue to impact us all for years and even for generations to come.