Article
Beyond Paris: making low-carbon economy happen
Article
Published 15 Sep 2016
Last modified 11 May 2021
Last December in Paris, the world set itself an ambitious target: limiting the global average temperature rise well below 2 degrees, while aiming to limit the increase to 1.5 degrees above pre-industrial levels. At the G20 summit earlier this month, China and the United States announced their formal commitment to join the Paris agreement. This is a major step forward for the international effort to cut greenhouse gas emissions and limit global warming. Nevertheless, the current reduction commitments made so far by signatory countries are not sufficient to meet this ambitious target.
The European Union's contributions to implementing the Paris target are set out in the EU's energy and climate framework and implemented by a series of measures. On 20 July, the European Commission proposed a new package of measures to accelerate the transition to a low-carbon economy in Europe, which still needs to be approved by the European Parliament and Council.
The package is one of the concrete steps proposed to achieve the European Union's commitment to reduce its greenhouse gas emissions by 40% by 2030 compared to the 1990 levels. The proposals include binding emission reductions for Member States for the 2021-2030 period and, for the first time, foresee the inclusion of land use and forestry into the EU's 2030 climate and energy framework.
The package would strengthen the EU climate and energy policy framework significantly towards the EU's long-term trajectory towards a competitive, low-carbon economy. It takes a comprehensive look at the emissions from all sectors of the economy: transport, buildings, agriculture, waste, land use and forestry and foresees emission reductions in all the economic sectors. It also builds on the reform of the EU Emissions Trading System (EU ETS), proposed in July 2015, covering emissions from industrial and power sectors.
Moreover, emission reductions are foreseen to be facilitated by a number of sector-specific policy initiatives or wider packages, such as the low-emission mobility strategy or the circular economy package.
Designing systemic and coherent approaches
In recent years, many of our reports, including Europe's environment – State and outlook 2015 (SOER), have repeatedly highlighted the vital importance of systemic approaches. Today's environmental problems, including climate change, involve a high degree of complexity. For example, we cannot improve air quality in Europe without low-carbon transport, better designed cities, enhanced international cooperation to tackle the trans-boundary movement of air pollutants, or a network of green spaces around urban areas. Climate change can also aggravate air pollution. The same is also true for mitigating climate change. We need to address emissions from all economic sectors and understand production and consumption patterns that generate these emissions. With roughly 10% of global emissions currently coming from the EU, it is also clear that emissions reductions in Europe alone will not solve this global problem.
Similarly, our assessments regularly underline the need for consistent and long-term policy objectives. Introducing fundamental changes to key systems can take decades. Building a clean and low-carbon mobility or energy system requires substantial investments in infrastructure and research on clean technologies. Inconsistent policies without clear objectives are likely to hamper investments in innovative solutions.
Measures, investments and knowledge
Against the backdrop of this EU policy framework and encouraging signs from the world's largest greenhouse gas emitters, the challenges ahead can be grouped into three clusters.
The first cluster consists of knowledge inputs. Sound policy decisions depend on evidence-based knowledge of past trends and future projections. In this transition, it has become clear that we will increasingly need forward-looking knowledge to guide our policy decisions. In this context, the EEA aims to provide further clarity to environmental complexity.
Second, there are the challenges linked to interventions and measures. The EU policy framework needs to be translated into concrete initiatives and actions on the ground by public authorities at all levels in EU Member States. This requires policy coherence and long-term goals similar to the European one. A full implementation with national policies and measures in Member States is essential.
Third, the challenges around investments imply that a transition to a low-carbon economy cannot be achieved by public investments alone. Private investments also need to be mobilised for clean infrastructure projects and research in clean technologies.
At COP21 in Paris, economic and civil society actors were instrumental for mobilising negotiators towards the more ambitious target of 1.5 degrees. They will also have a key role to play in implementing measures, channelling investments and contributing to the knowledge we need.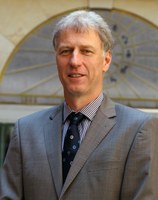 Hans Bruyninckx
EEA Executive Director
The editorial published in the EEA Newsletter 03/2016, September 2016
Permalinks
Permalink to this version

Permalink to latest version
Geographic coverage

Topics