Article
Climate agreement: towards a low-carbon, climate resilient world
Article
Published 17 Dec 2015
Last modified 11 May 2021
Photo: ©
Leyla Emektar, Picture2050/EEA
The climate deal agreed in Paris by 195 countries is the first-ever universal and legally binding agreement of its kind. The Paris agreement is the result of many years of preparation, dialogue and growing awareness of the need to tackle current and potential impacts of climate change. It constitutes a major and promising step towards building a low-carbon and climate-resilient world. It also sends a clear signal to policy makers and businesses to move away from fossil fuels and invest in clean energy and adaptation actions.
Over recent decades, the growing body of scientific evidence has confirmed that anthropogenic emissions of greenhouse gases are causing global average temperatures to rise. This global warming has in turn increased the severity and frequency of extreme weather events, caused sea levels to rise, exerted unprecedented pressures on the natural environment, society, and on human health. Built on growing public awareness and mobilisation, the Paris agreement consists of a global action plan to put the world on track to avoid dangerous climate change by limiting global warming to well below 2°C and to drive efforts to limit the temperature increase even further to 1.5 °C above pre-industrial levels.
Transparency and accountability
Ahead of the Paris conference, countries submitted their 'intended nationally determined contributions' (INDCs), outlining their commitments to tackle climate change. But the INDCs submitted by 186 parties are not enough to keep the global average temperature increase below 2°C by the end of the century. It is clear that much more needs to be done to meet the long-term objective both globally and in Europe. The Paris agreement recognises the need for additional effort. To this end, governments agreed to come together every five years to set more ambitious targets as required by science.
Countries also agreed to report their progress in implementing their targets, and to ensure transparency and oversight. A robust transparency and accountability system will track progress towards the long-term goal. The Paris agreement also focuses on solidarity in the fight against climate change. The European Union and other developed countries will continue to support climate action to reduce emissions and build resilience to climate change impacts in vulnerable developing countries.
The latest projections by EU Member States, included in our 'Trends and projections in Europe 2015' report, show that the European Union is heading for a 24% reduction in greenhouse gas emissions by 2020 with current measures in place, and a 25% reduction with additional measures already being planned in Member States. However, our analysis also shows that to meet the target of a 40% reduction by 2030, new policies need to be put in place.
Europe also needs to boost its adaptation efforts. A European Union-level adaptation strategy is already in place to help countries plan their adaptation activities, and more than 20 European countries have adopted national adaptation strategies. According to a recent EEA report, most countries stated that extreme weather events have triggered adaptation responses. The second most cited reason for developing national adaptation policies was European Union policies integrating climate change adaptation, followed by damage costs and scientific research. An EEA report published this year shows that about 14 countries have systems in place or are developing these for monitoring, reporting or evaluation of national adaptation policies.
Investing in green solutions
A key component of the Paris agreement is the transition towards clean energy, which calls for investments to be channelled away from polluting fossil fuels towards clean energy sources, worldwide and also in Europe. This will need strong involvement not only of countries but also of cities, businesses and civil society.
A carbon-free energy system would certainly will be a cornerstone of global efforts to limit and reduce greenhouse gas emissions. But these efforts should be seen in the context of living within the limits of our planet. In its 7th Environment Action Programme, the European Union defines its long-term objective: 'In 2050, we live well, within the planet's ecological limits. Our prosperity and healthy environment stem from an innovative, circular economy where nothing is wasted and where natural resources are managed sustainably, and biodiversity is protected, valued and restored in ways that enhance our society's resilience. Our low-carbon growth has long been decoupled from resource use, setting the pace for a safe and sustainable global society.'
Tackling the sustainability issue requires a system-based approach, which looks at key systems, such as food, energy, mobility, and housing, as interconnected parts of a whole. The best way to achieve this is certainly through a green, circular economy.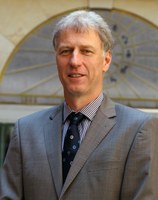 Hans Bruyninckx
EEA Executive Director
Editorial published in the issue no. 2015/4 of the EEA newsletter, December 2015
Permalinks
Permalink to this version

Permalink to latest version
Geographic coverage

Topics
Tags