State of bathing water
Page
Last modified 02 Jun 2021
Heading for your favourite beach? Is the bathing water clean? Europe has a great diversity of beautiful beaches and bathing areas, and each year millions of Europeans spend their weekends at their local beach or their holidays cooling down by the water. As this year's bathing season approaches, many citizens have a keen interest in the quality of bathing waters.
Quality of bathing water - 2020 bathing season
To allow Europeans to make informed decisions on where to go to best enjoy Europe's inland and coastal bathing sites, an annual assessment briefing has been prepared by the European Environment Agency (EEA) in cooperation with the European Commission's DG Environment. The briefing assesses the bathing water quality in all 28 EU Member States1, as well as Albania and Switzerland, in the 2020 bathing water season and thereby gives an indication of the areas where the quality of bathing is expected to be good this year.
European Bathing Water Quality in 2020 - interactive assessment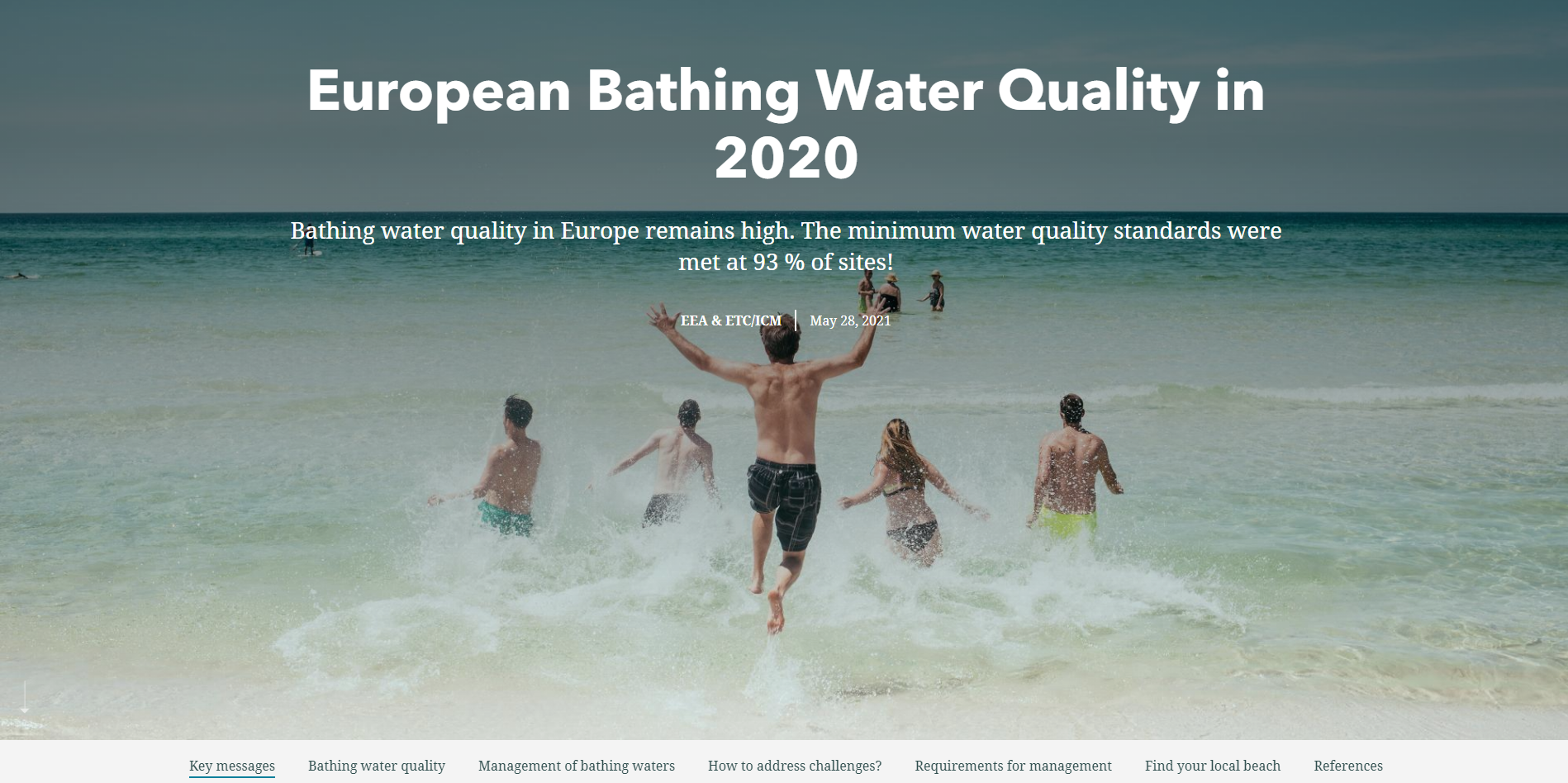 Details on all Member States bathing waters for the 2020 season can be found in the national bathing water reports:
Each report contains details on bathing water monitoring in the specific country and an assessment of the 2020 results and the trend in bathing water quality.
Archive: National reports for 2008, 2009, 2010, 2011, 2012, 2013, 2014, 2015 , 2016,  2017, 2018 and 2019 bathing seasons
National or regional websites for bathing water quality
Bathing water quality interactive map
We all want to know the quality of 'our' local bathing area, beach or lake, and whether it conforms to EU standards. Below you will find a map viewer that will allow you to view on-line the quality of the bathing water in the more than 22 000 coastal beaches and freshwater bathing waters across Europe.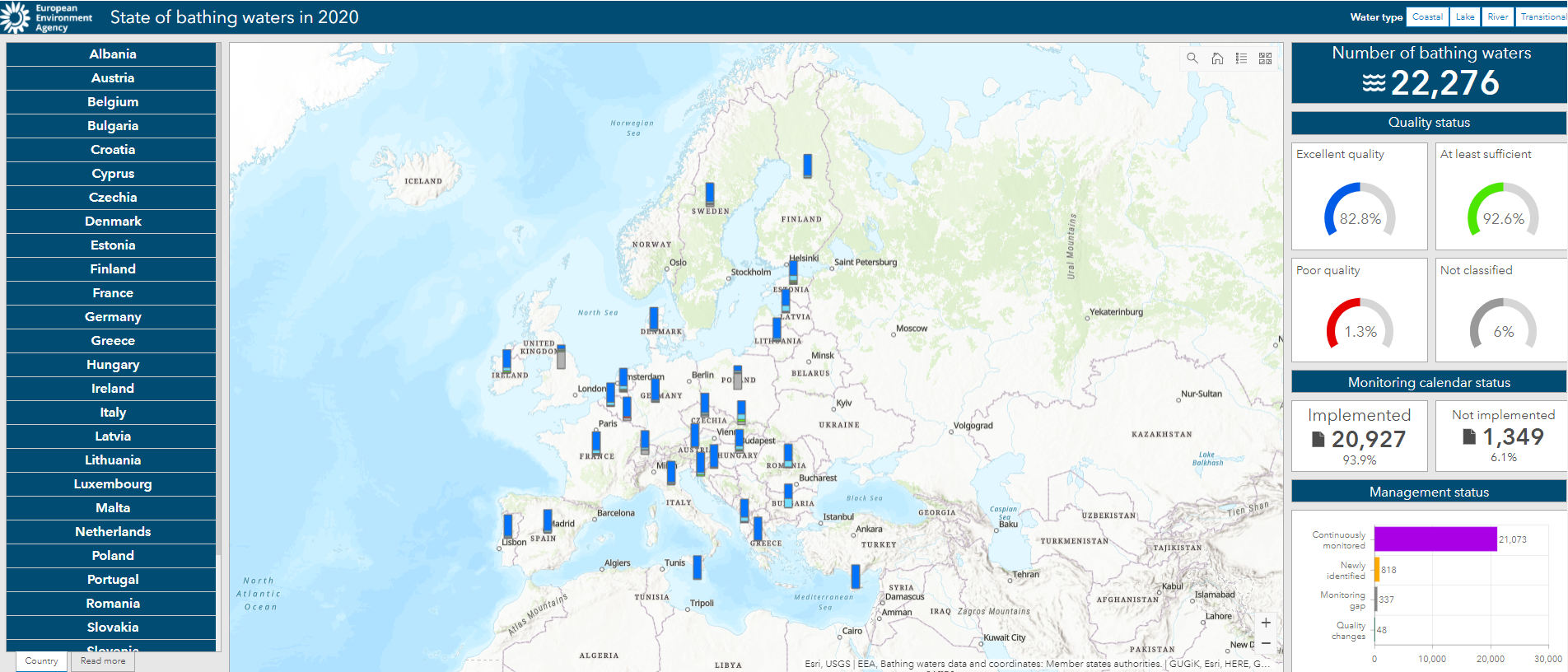 By using the map viewer you can check the bathing water quality on an interactive map. It also documents how bathing waters have changed throughout Europe in recent years and provides a full summary of Europe's bathing water quality in 2020. Go directly to the map viewer
More information
Cover image copyright © Marco Verch on Flickr
1. These products present data from 2020 when the UK was still an EU Member State, therefore data about the UK bathing waters are included under 'EU Member States'.
Permalinks
Permalink to this version

Permalink to latest version
Geographic coverage

Topics
Tags