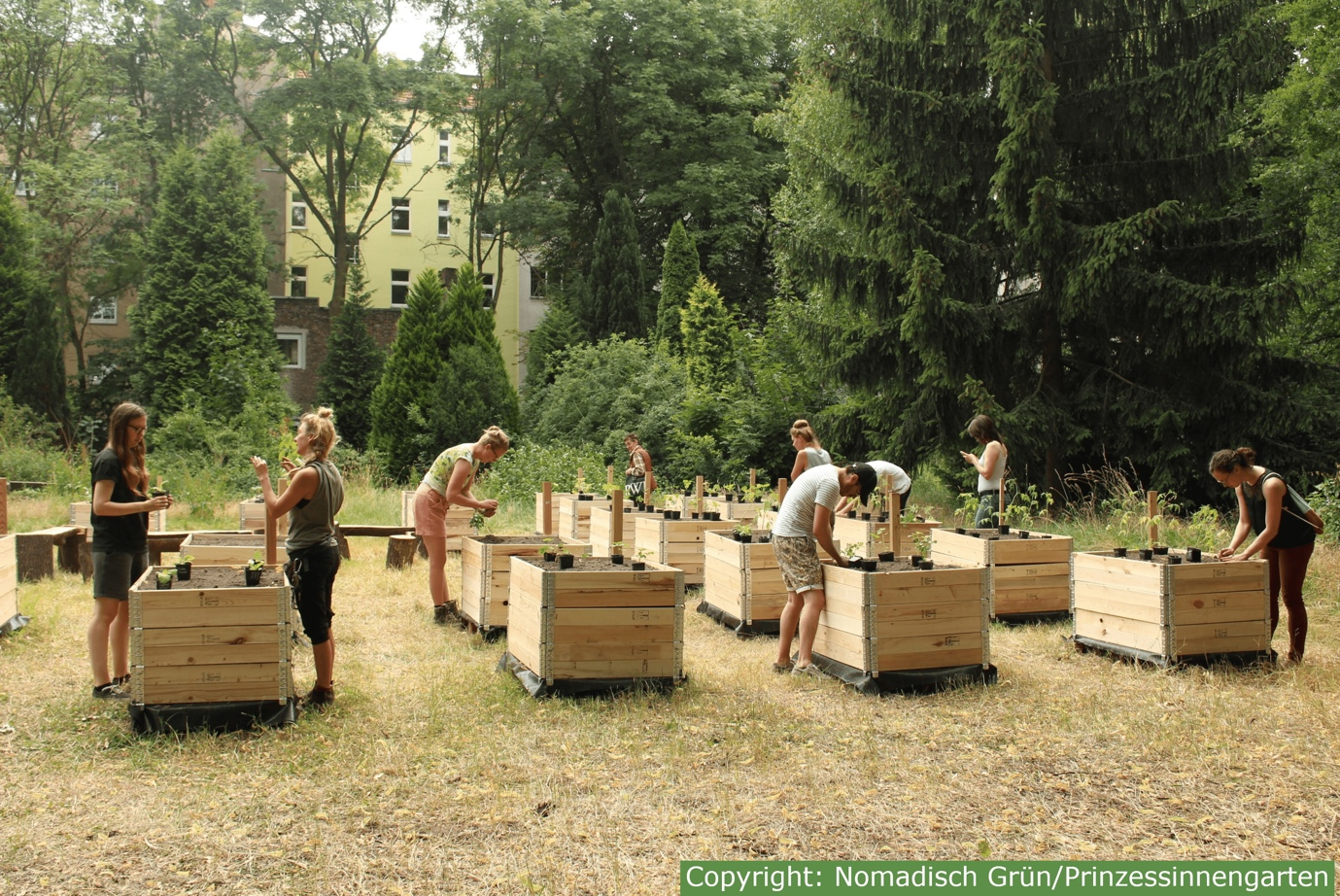 © Nomadisch Grün/Prinzessinnengarten
Urban context
The Edible Cities Network, or EdiCitNet, is a global network promoting urban food production in cities throughout Europe, Africa and Asia. It aims to create new green businesses and jobs, generating local economic growth, and to promote social cohesion by including vulnerable social groups. EdiCitNet initiatives range from the creation of urban farms, indoor and vertical farming and urban beekeeping to the distribution of surplus food, community kitchens and training in urban food production. Berlin is a front runner EdiCitNet city, with a particular focus on the social dimension. The objective in Berlin is to strengthen socially disadvantaged neighbourhoods and have a more positive impact on the surrounding areas that are currently being redeveloped. 
Example of measures
The project in Berlin has developed a 'living lab' spanning two sites: (1) a former cemetery in the district of Neukölln and (2) a former agricultural enterprise in the district of Hellersdorf. The community gardens offer space for biodiversity, meeting places for social interaction, space for training, and a kitchen and garden cafe. Activities span from the planting and tending of plants to beekeeping and the processing and conservation of the vegetables grown.
A team of local citizens, businesses, non-governmental organisations and other stakeholders worked collaboratively to create the spaces. In addition, Humboldt University, the coordinator of EdiCitNet, and Technical University Berlin are conducting research to monitor the social, economic and environmental impacts.
The Edible City Network has been developing the 'EdiCitNet' Toolbox. This is a multifunctional and interactive catalogue that promotes knowledge-sharing, networking and learning among those involved or interested in urban gardening initiatives.
Location
Berlin, Germany
Type of green space
Allotments, community gardens
Targeted group
Socially disadvantaged neighbourhoods
Websites

Permalinks
Permalink to this version

Permalink to latest version
Geographic coverage

Topics