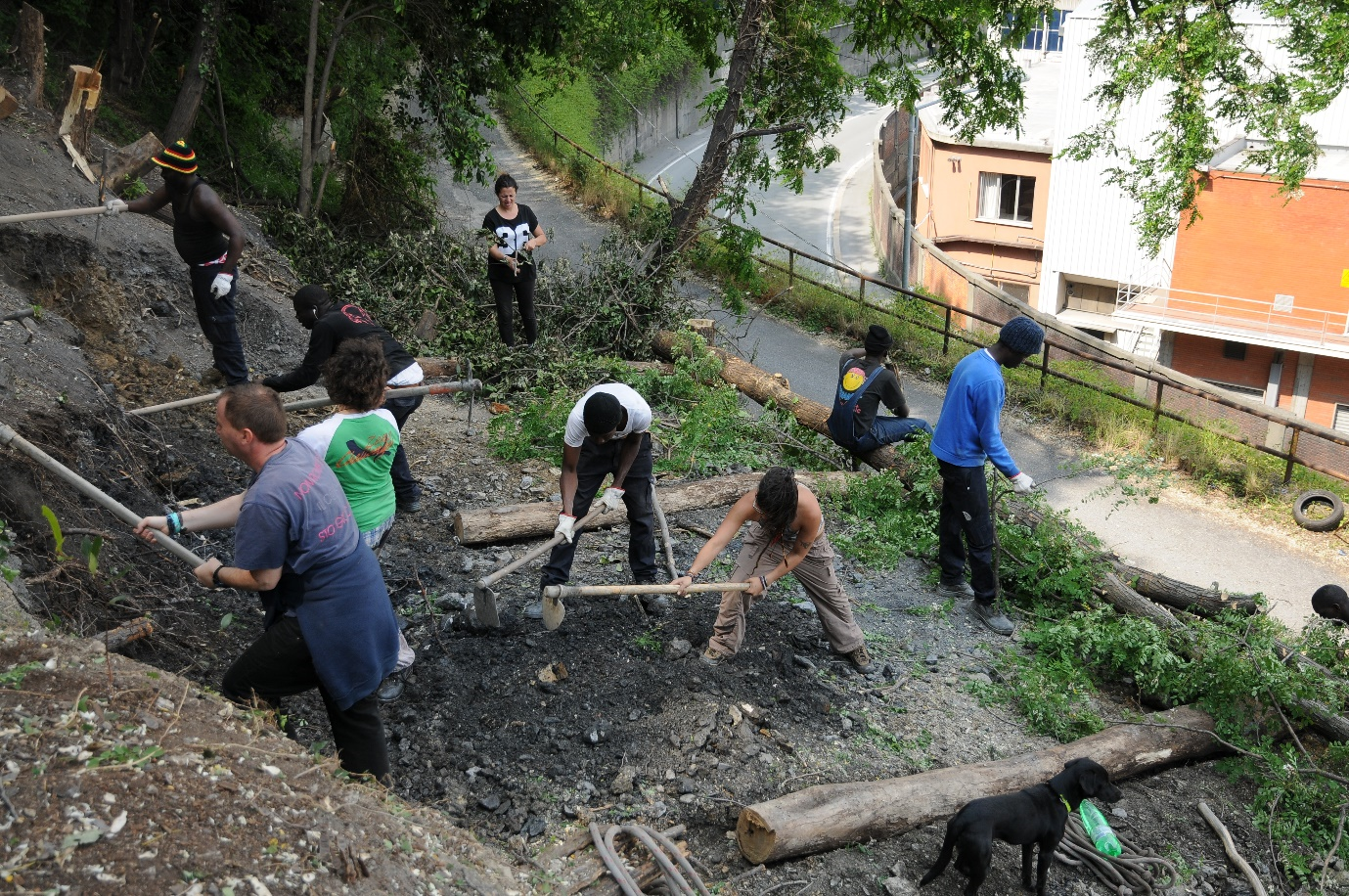 © Orto Collettivo (2018)
Urban context
Orto Collettivo recovers derelict land in urban settings to provide a common space for local residents to grow food sustainably. At the same time, the project promotes outdoor activity and learning. The project provides opportunities for marginalised societal groups to engage with local communities, thus fostering social cohesion. 
Measures and outcome
An association of local farmers and breeders, Orto Collettivo, revived an abandoned hillside forest in Genova by turning it into a large (7ha) fruit and vegetable garden. Approximately 700 people have access to this garden. The space is organised as a collective garden, applying a permaculture approach whereby a range of vegetables are planted together to reduce pests, rather than applying pesticides. A total of 300 volunteers worked on the project in collaboration, including people from disadvantaged social groups, such as unemployed citizens and asylum seekers.
A range of training activities is held to bring people together, including free permaculture workshops and introductory courses on the 'food forest' and the cultivation of edible plants. The collective garden has implemented its own system of exchange, allowing participants to trade labour for fresh produce grown in the garden.
The project is ongoing and similar gardens are being developed in other parts of the city, involving many more volunteers. 
Location
Genova, Italy
Type of green space
Community garden
Targeted group
Migrants (especially asylum seekers), low-income citizens and young people
Websites

Permalinks
Permalink to this version

Permalink to latest version
Geographic coverage

Topics