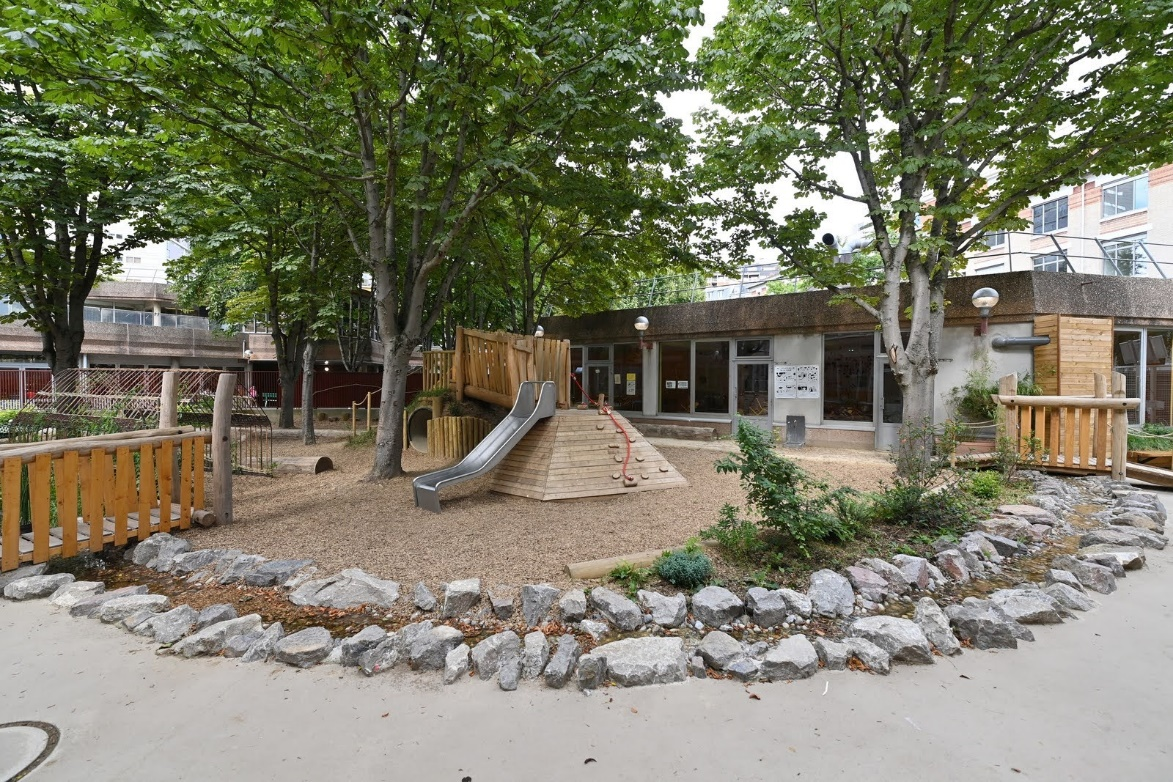 © Ville de Paris — Laurent Bourgogne
Background and aim
The OASIS — 'Openness, Adaptation, Sensitisation, Innovation and Social Ties' — programme transforms school grounds in Paris into 'green oases'. These are accessible to both school pupils and local communities. In particular, by greening school grounds, the project aims to reduce vulnerability to heatwaves during hot summers through the creation of cool green spaces that offer relief from the heat for school children and other groups granted access to the grounds. 
Measures and outcomes
Various structures are used to create cool islands in the school grounds, including:
unsealed areas allowing rainwater infiltration and recovery
fountains
green areas featuring drought resistant plants
shaded play areas.
The school grounds include 'pedagogical gardens', which are used to teach the children about nature and gardening. To deliver benefits to the wider public, the school grounds will be openly accessible outside school hours.
From 2019 to 2021, the project worked with 10 schools across Paris to green their grounds. Pupils, teachers, parents and other local stakeholders received training and were involved in transforming the school grounds.
The OASIS project included an evaluation phase to assess its impact and develop a framework that could be scaled up across the city. A research team from Sciences Po is evaluating social impacts through observations and surveys. Météo-France and the Paris Interdisciplinary Energy Research Institute are leading a before and after climate evaluation based on data collected by weather stations located in the school grounds. 
Location
Paris, France
Type of green space
School grounds
Targeted group
Children, people vulnerable to heatwaves
Websites

Permalinks
Permalink to this version

Permalink to latest version
Geographic coverage

Topics