Data services overview
Page
Last modified 19 Apr 2016
Advanced search
Search
Browse catalogue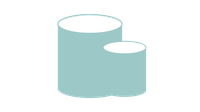 This data set show the European agriculture area in 2018 at 100m spatial resolution, covering EEA38 member countries and the United Kingdom. The raster value is 1 when agricultural area is identified and NoData for other land cover / land uses.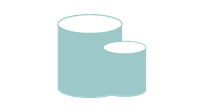 The pan-European High-Resolution Vegetation Phenology and Productivity product suite (HR-VPP) are provided at a high spatial resolution (10 m x 10 m) with a high repeat frequency. They are derived from the optical Sentinel-2 constellation data (Sentinel-2A and Sentinel-2B) with a revisit time of 5 days. They are generated over the entire EEA39 region (33 member countries and 6 cooperating countries) from January 1 2017 onwards, with a daily, 10-daily and yearly frequency (see below). The HR-VPP product suite contains 3 product groups, 31 product types, 1522 files and more than 900.000 tiles per year, which totals more than 80 Terra Bytes of data, per year.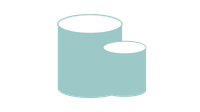 The raster datasets describe land cover flows between 2000-2018, 2000-2006, 2006-2012 and 2012-2018 for the EEA39 region. Land Cover Flows summarize and interpret the 44x43=1892 possible one-to-one changes between the 44 CORINE land cover classes. The changes are grouped to so called flows of land cover and are classified according to major land use processes. The nomenclature of flows is organized on 3 hierarchical levels. See lineage on the nomenclature. The classification of land cover flows results from the feasibility studies and subsequent revisions after discussion with experts in agri-environment and forestry. Basically, the classification of land cover flows distinguishes change between broad land cover classes and changes internal to these classes. Analysis of land cover flows supplies a rapid vision of land use change processes taking place and they shed light on the drivers of various land use change processes such as e.g. urbanization.
See all
Featured indicator
Greenhouse gas emissions from the agriculture sector are covered by national annual emission targets. Between 2005 and 2019, the EU's agriculture emissions remained stable. Current national ...
Permalinks
Permalink to this version

Permalink to latest version
Topics