Growth of the nationally designated protected areas and site number in 39 EEA countries
Figure
expired
Created 26 Oct 2010
Published 16 Jun 2011
Last modified 11 Sep 2015
Note: new version is available!
This content has been archived on
19 Feb 2015
, reason:
Other (New version data-and-maps/daviz/growth-of-the-nationally-designated-1 was published)
How to read the graph: In 1995 there was more than 40 000 of nationally designated sites within the 39 countries. More than 600 000 km2 were under national designations.
/data-and-maps/figures/ga-downloads/43E069FF-1FEB-4474-BA45-3C58EA11E263/growth-of-nationally-designated-protected-areas-in-39-european-countries-1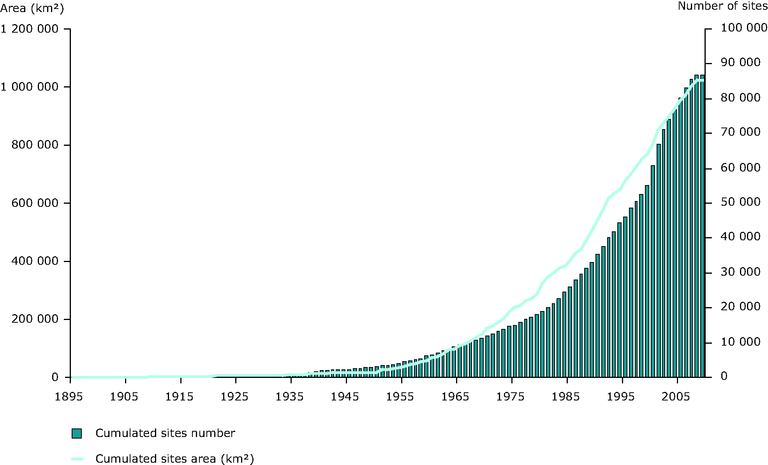 Download
European data
Metadata
Additional information
Overlap may exist due to multiple designations for a same site. The average of overlap is around 14 % at European level. At country level the average varies from 46 % of overlap for Germany, 34 % for Estonia and less that in 5 % in Turkey
Permalinks
Permalink to this version

Permalink to latest version