News
New mobile phone app will help track marine litter
News
Published 03 Mar 2014
Last modified 21 Jun 2016
People will soon be able to report the litter they find on the beach, thanks to a new mobile phone app developed by the European Environment Agency (EEA).
Huge amounts of plastic and other debris are increasingly found in the sea, harming marine wildlife and potentially threatening human health. However, the composition, movement and origins of rubbish ending up in our seas and on beaches are still not widely understood.
To help understand this issue, the EEA is launching Marine Litter Watch, which uses modern technology to help tackle the problem of marine litter. Organised groups and members of the public can use the app to upload data on the litter they find on their beach. This data will be used to better understand the problem, and will hopefully help support a policy response as formulated in the European Marine Strategy Framework Directive. The app is currently available for Android devices and will soon be published for iPhone and iPad.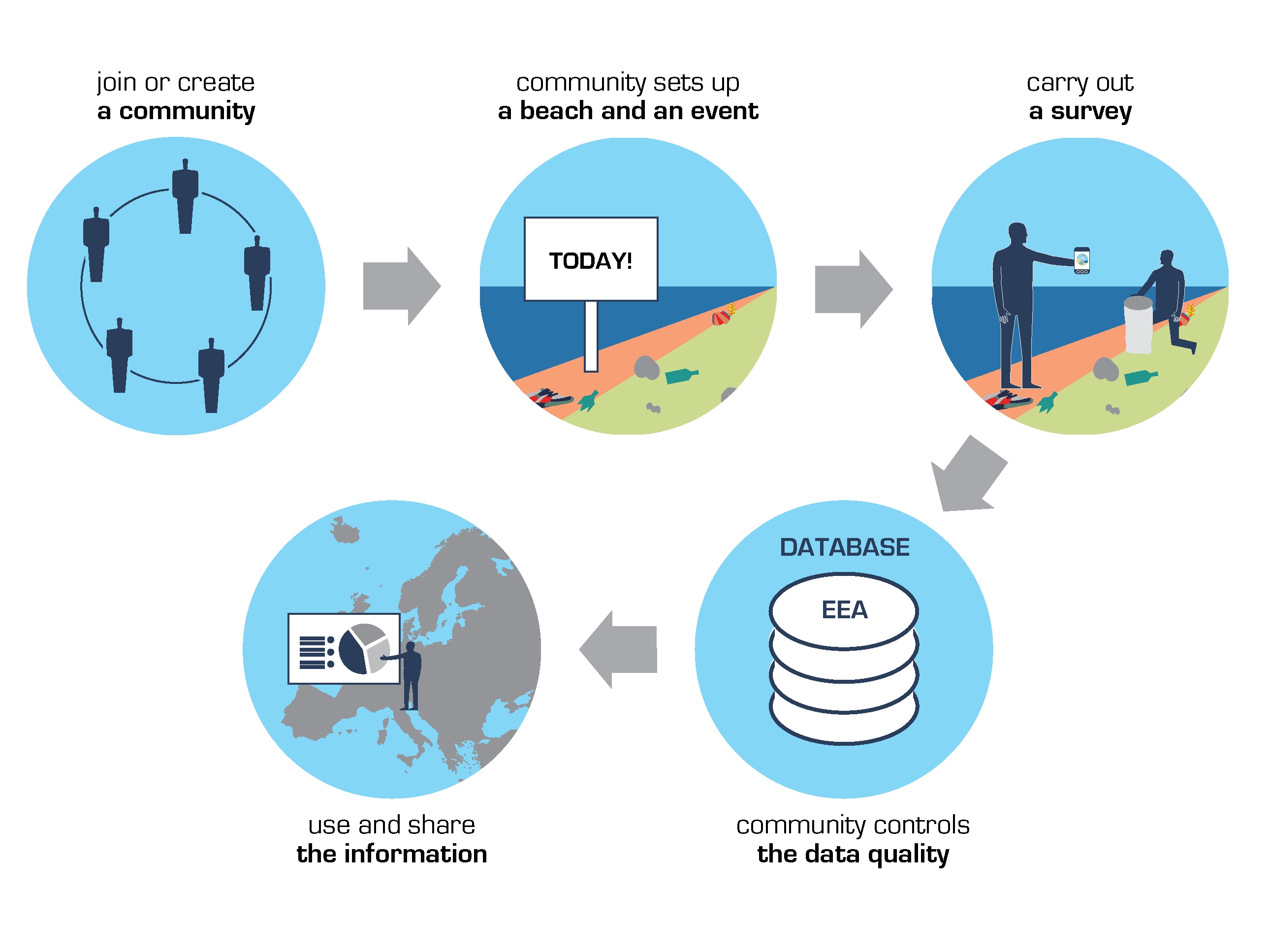 Permalinks
Permalink to this version

Permalink to latest version
Geographic coverage
Topics