Present concentration of nitrate in rivers in European countries, 2002
Figure
Created 12 Nov 2009
Published 12 Nov 2009
Last modified 29 Nov 2012
Note: new version is available!
The number of river monitoring stations in each country is given in brackets
/data-and-maps/figures/ga-downloads/577EC383-638A-41EF-8955-BF67B42B977E/present-concentration-of-nitrate-in-rivers-in-european-countries-2002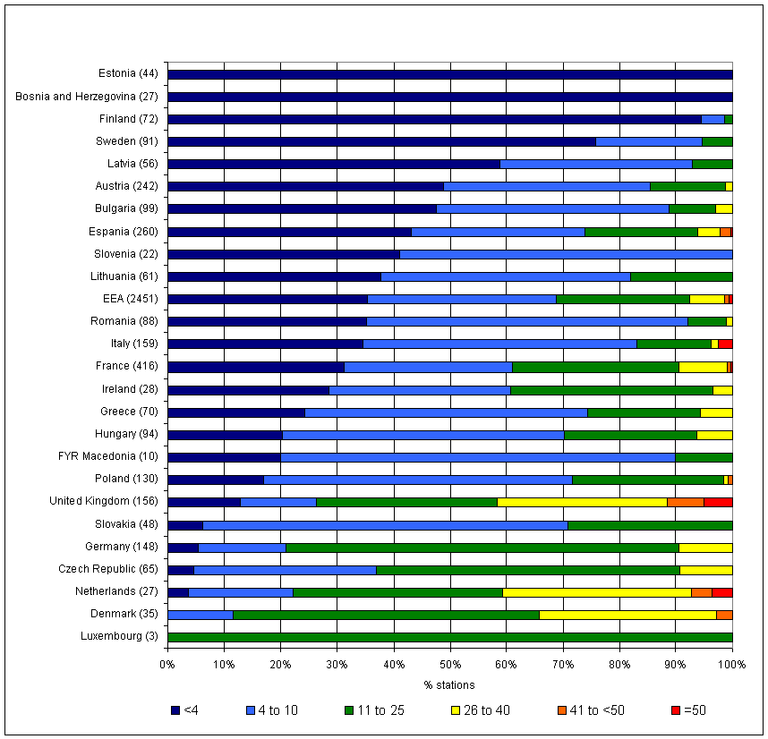 Download
European data
Metadata
Additional information
Figures are based on the most recent year for which data are available (annual average concentrations): this is 2002 except for Ireland (2000), Italy (2001), Netherlands (1998) and Romania (2001). Netherlands and UK data are based on total oxidised nitrogen and nitrate, Denmark, Finland and Sweden total oxidised nitrogen only.
Permalinks
Permalink to this version

Permalink to latest version