Article
Air pollution: knowledge is essential for tackling it
Article
Published 09 Oct 2013
Last modified 11 May 2021
Photo: ©
EEA/ImaginAIR; Andrzej Bochenski
"The positive news is that over the last decades, the situation has improved substantially in terms of exposure to several air pollutants. But these pollutants, where we achieved the most significant reductions are not the ones causing most harm to human health and the environment" says Valentin Foltescu, who works on air quality assessment and data reporting at the EEA. We asked Valentin what the EEA does on air quality and what the latest data says.
The European Environment Agency works on a wide range of environmental issues. When it comes to issues related to air, what does the EEA actually do?
In short, we look at the outdoor air quality, where air pollutants come from, what levels we are exposed to and how they affect us and the environment. In more technical terms, we analyse data on concentration levels in ambient air and data on emissions – the amounts released into the atmosphere. We also estimate the population's exposure to different pollutants.
There are thousands of stations monitoring air quality across Europe, tracking the concentrations levels of different pollutants. Most of the stations report data to AirBase, the European air quality database, maintained by the EEA. AirBase contains monitoring information and data for 38 participating countries and has information on more than 100 air pollutants. Eleven of these are regulated by EU air quality legislation.  
Once the countries make the data available, we check whether the data is harmonised and in line with the provisions set by EU legislation. The data is also further scrutinised in various quality assurance and quality check activities, which involve close cooperation with the data providing countries. We then produce overviews and assessments, such as the air quality report which we will publish mid-October.
What does the latest data say about the air quality in Europe?
There is a positive and a negative message. The positive news is that over the last decades, the situation has improved substantially in terms of exposure to several pollutants. For example, the number of people exposed to sulphur dioxide, carbon monoxide, lead and benzene has gone down significantly. At the EU level, less than 2 % of urban residents are exposed to exceedances of the air quality standards set by EU legislation for these pollutants.
The other side of the story is that these pollutants, where we achieved the most significant reductions are not the ones causing most harm to human health and the environment. Especially particulate matter and ground-level ozone which have a high relative risk to health damage and premature deaths continue to be present in ambient air at high levels. Up to a third of the urban population in the EU remains exposed to levels above the limit or target values set by the EU.
Overall, we can notice a slow decrease in concentrations of the most harmful pollutants, meaning a slight improvement in air quality with respect to these pollutants. However, we have also observed that in some places the concentrations of these pollutants increased in the last decade. This is certainly a matter of concern.
Where do these pollutants come from?
Combustion of fuels is an important source. There are many sectors where we burn fuels, for example, for transport, power generation, industry, and heating our homes. Agriculture is another important source.
Air pollutants can be released directly into the atmosphere (primary emissions) or can form as a result of chemical interaction involving precursor substances.
Here the results are also mixed. For example, EU emissions of primary particulate matter decreased by 14 % in the last decade. Of the precursors to particulate matter, some have been cut significantly, such as sulphur dioxide, cut by half. For other precursors, the emission cuts were limited. For example, ammonia emissions which mainly come from agriculture decreased by only 7%.
We also have to bear in mind that cuts in emissions do not automatically result in similar cuts in concentrations. We are dealing with complex links between air pollutant emissions and air quality. These include emission heights, chemical transformations, reactions to sunlight, additional natural and hemispheric contributions and the impact of weather and topography. Significant cuts in emissions are a must for improving air quality.
How does you work actually help improve Europe's air quality?
We share this knowledge with the general public and policy makers both at the European and national level. We provide facts and information about the state and trends in ambient air quality, air pollutant emissions and exposure rates. This knowledge is then used for improving air-related policies, which ultimately aim at protecting the public and the environment from high levels of air pollution. It is impossible to formulate effective policies without monitoring and understanding the current situation and its causes.
We are also looking at how the air quality legislation is implemented at the local level. We have just completed a project with a number of cities across Europe. The project helped us identify measures that have been considered successful by the cities, such as ensuring compliance with new low-sulphur standards for shipping fuels in the port areas; ban on the marketing, sale, and distribution of bituminous coal; fuel conversion in domestic heating and the creation of district heating. This project showed that there is certainly a massive amount of knowledge and experience we can learn from and share further.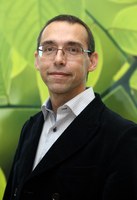 Valentin Foltescu
Interview published in the issue no.2013/1 of the EEA newsletter, October 2013


Permalinks
Permalink to this version

Permalink to latest version
Geographic coverage

Topics