About urban sustainability
Page
Last modified 03 Aug 2021
This page was
archived
on
03 Aug 2021
with reason:
A new version has been published
Europe is a highly urbanised continent — around 72 % of the population of the EU lives in urban areas. The impacts of urbanisation extend beyond city borders. According to the European Commission, densely populated urban centres host 41 % of Europeans. The other urban areas, mainly town and suburbs, are home to 31 % of the European population.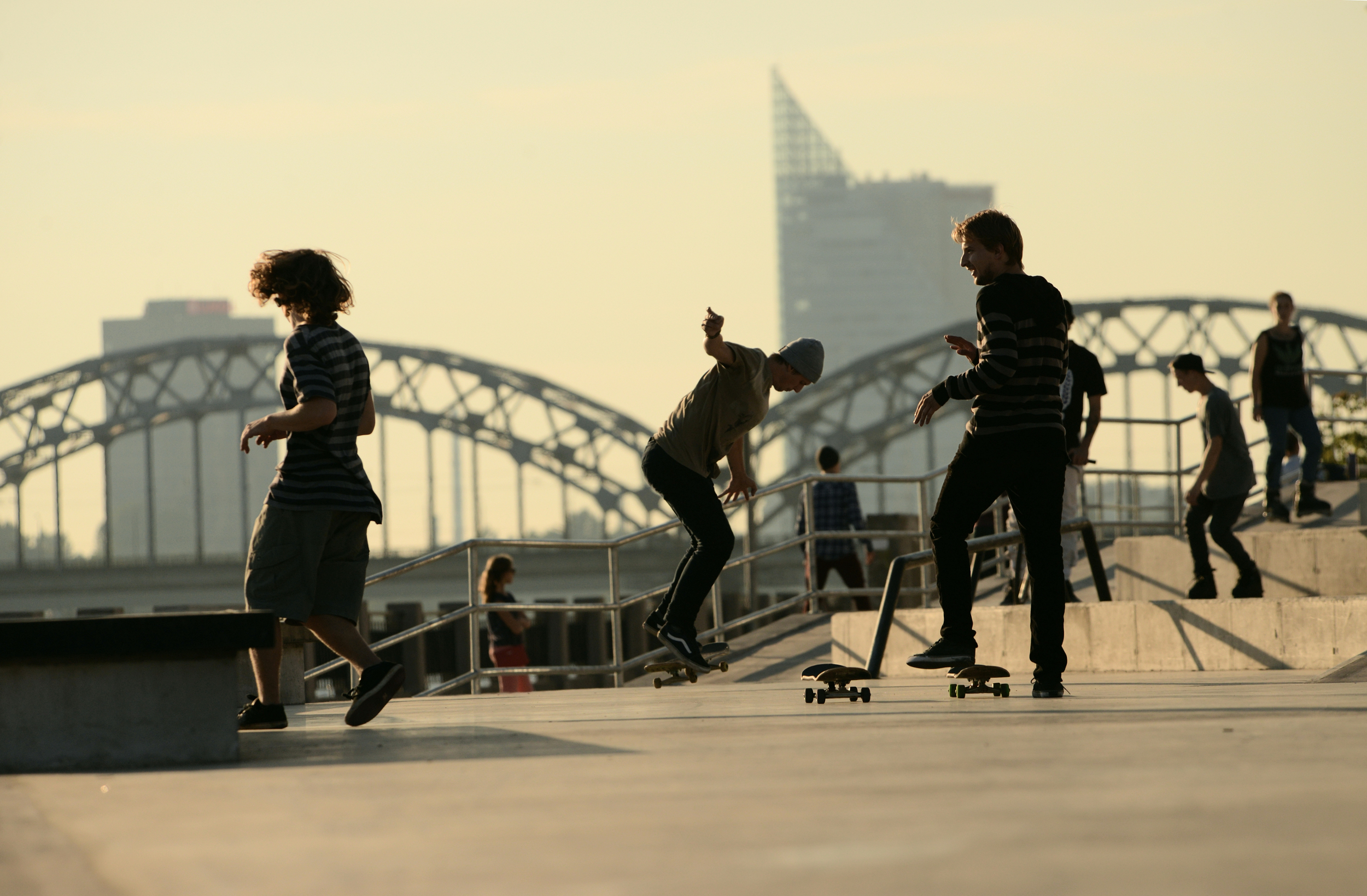 © Ieva Bruneniece, My City /EEA
Europeans have adopted urban lifestyles, and they enjoy city amenities such as cultural, educational and health services. Cities are the engines of Europe's economy and the creators of its wealth. However, they depend heavily on regions outside the city to meet their demand for resources such as energy, water and food, and to dispose of and disperse waste and emissions.
In this context, the main challenge is to find a way to accommodate a greater number of people while reducing impacts on the environment and from climate change and improving the quality of life of city residents. To give citizens a healthy living space and increase the sustainability of urban environment will require a radical transformation of the current model of urban development.
The more sustainable cities should develop people-oriented policies, transform outdated unsustainable urban forms into more compact forms, create the conditions that will increase public good, and offer greater variety and functionality. To achieve these objectives, cities have to be efficient and smartly planned, designed, renovated, managed and governed.
Cities are at the centre of our future environment. City administrations are best placed to take local action to tackle and resolve many of these issues. However, global political challenges will require an international response. The EU seeks to play a key role in promoting sustainable urban development.
EU policies
Given that cities matter so much, EU policy must enable them to manage themselves sustainably. Sustainable cities will be the cornerstone of achieving resource efficiency in Europe. This is an important goal of the Europe 2020 strategy and the Environment Action Programme to 2020 (7th EAP).
Integrating policy between the European and the local levels, and new forms of governance, are key to making the most of urbanisation. European Commission initiatives, such as the European Green Capital Award or the Covenant of Mayors for Climate and Energy, in which cities voluntarily cooperate with the EU, mark this new direction in policy. They complement EU policies that target cities, such as the directives on air quality, environmental noise, urban waste water and flood risk. 
The 2016 Urban Agenda for the EU, building on previous documents adopted at Informal Meetings of Ministers responsible for Territorial Cohesion and/or Urban Matters, aims to establish a more integrated and coordinated approach to policies with a potential impact on urban areas. The key objectives are to achieve more effective and coherent implementation of EU policies, to develop more user-friendly sources of funding for urban areas, and to enhance the knowledge base on urban issues.
EEA activities
The EEA regularly assesses the urban environment in Europe — the trends in land take and consumption and environmental quality. The SOER 2015 — The European environment — state and outlook 2015 — provided an overview of urban systems. The EEA has also assessed urban sustainability issues and urban sprawl in Europe. Specific issues such as rivers and lakes in European cities and soil resource efficiency in urbanised areas have also been studied. Another area of essential work is urban adaptation to climate change.
To support the EEA, the European Topic Centre on Urban, Land and Soil systems, ETC/ULS, is monitoring urban development in Europe, collecting seamless Europe-wide spatial reference data and developing and analysing land-related indicators.
Outlook
There is an urgent need for European cities to shift towards a more integrated approach to addressing persistent, systemic environmental challenges. We also need to develop a better understanding of the interconnected risks and ecological limits that affect the European urban environment.
This growing understanding is set out in the 7th EAP, 'Living well, within the limits of our planet'. This programme is based on a vision for 2050 that is centred on living within the earth's ecological limits, a circular economy and a resilient society. One of the priority objectives is to make the EU's cities more sustainable. The EEA will cooperate with the European Commission to provide indicators and assessments of urban areas, quality of life and the sustainability of cities, to integrate environmental and socio-economic information, and to address resource efficiency issues.
The EEA will also support the implementation of the United Nations 2030 Agenda for Sustainable Development and the Sustainable Development Goals by EU institutions and EEA countries, which will help to improve the sustainability of cities in Europe.
More about urban environment
Permalinks
Permalink to this version

Permalink to latest version
Geographic coverage

Topics