Sustainability transitions
Sustainability transitions
The environmental challenges ahead of us are global and systemic. Therefore, to achieve the EU's long-term sustainability goals, the core systems of our societies will have to change dramatically. That is especially true for the systems related to food, energy, mobility and construction.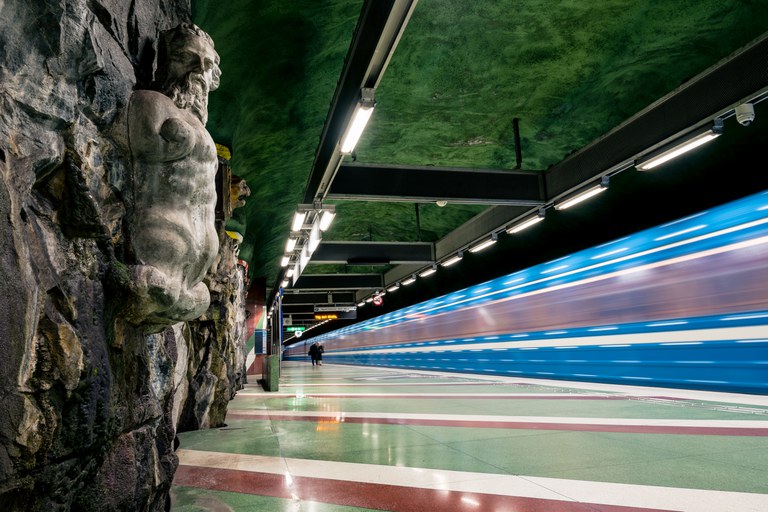 The European Union and its neighbours have in recent decades achieved remarkable progress in socio-economic well-being and prosperity while taking actions that are cognisant of planet earth's ecological limits. At the same time, as it is widely acknowledged, Europe and the rest of the world still face fundamental environmental and sustainability challenges of unprecedented scale and urgency.
How can societies and people prosper and grow without harming the environment and climate? Is it possible to implement the European Green Deal through social innovations that have little or no environmental impact? To broaden the sustainability debate, a European Environment Agency (EEA) briefing, published today, explores alternative ways of thinking about growth and progress.
A vast majority of the European Environment Agency's (EEA) 39 member and cooperating countries are putting in action United Nations' Sustainable Development Goals (SDGs), including those focused on climate action, water and sanitation, and affordable and clean energy, according to a pan-European assessment, published today, of how the SDGs are being implemented.
Assessing the environment's prospects in a fast-changing world requires the consideration of emerging trends. A series of joint European Environment Agency (EEA) and Eionet briefings, published today, explores the potential environmental and policy impacts from four emerging technological innovations.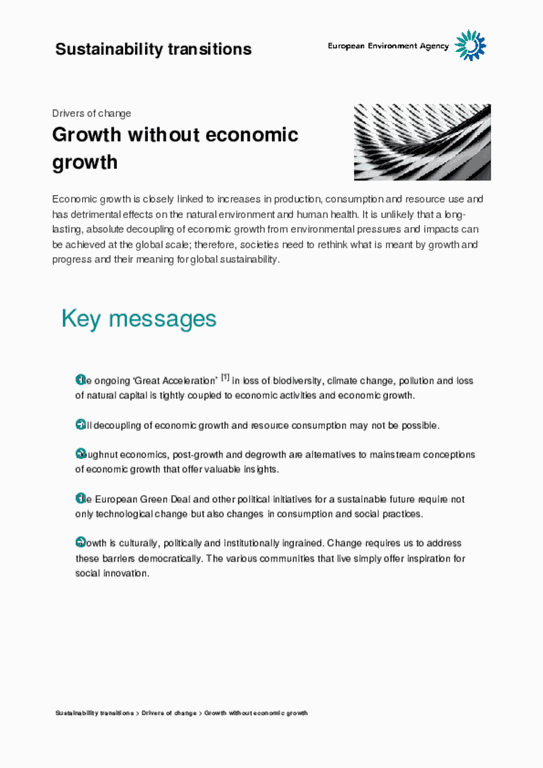 Published
: 13 Jan 2021
Economic growth is closely linked to increases in production, consumption and resource use and has detrimental effects on the natural environment and human health. It is unlikely that a long-lasting, absolute decoupling of economic growth from environmental pressures and impacts can be achieved at the global scale; therefore, societies need to rethink what is meant by growth and progress and their meaning for global sustainability.