Web report
Europe's changing climate hazards — an index-based interactive EEA report
Briefing
Published 17 Nov 2021
Last modified 09 Jan 2023
Photo: ©
Juan Manuel Hernández López, Climate Change PIX /EEA
Climate change is happening and we need to get ready for more intense heatwaves, floods and storms, wildfires and water scarcity. Different climate-related hazards affect regions, sectors of the economy and members of society in different ways. Decision-makers need the best data and information to help them understand the imperatives and make the necessary preparations — adapted to the different scenarios and likely consequences, at European, national and sub-national levels. Europe's changing climate hazards, an interactive index-based EEA report, brings it all together with an overview of past and projected changes in Europe's most important climate hazards.
Key messages
Climate change due to human activities is now undeniably responsible for an increase in extreme weather events in Europe. 
Pronounced regional differences in conditions mean that one-size-fits-all responses are no match for the growing threat that these climate hazards pose to property and lives. 
People everywhere need to be prepared for more days with extreme temperatures and for more extreme precipitation events. The Mediterranean region especially should be ready for hotter summers and more frequent droughts. 
High-quality, enriched data are crucial to assess who is likely to be affected and how, yet not all EEA member countries have had access to such fine-grained data. Now all European regions do. 
The EEA's tools help European countries to implement their policies on climate change adaptation and disaster risk reduction, under the European Climate Law and the EU Civil Protection Mechanism.
Chapters of the Europe's changing climate hazards report
Explore the hazards and the indices related to the six categories: 
Consult an overview of Europe's 16 hazards with their 32 indices grouped into six hazard types as identified by the Intergovernmental Panel on Climate Change (IPCC) in its Sixth Assessment Report, by clicking on the image: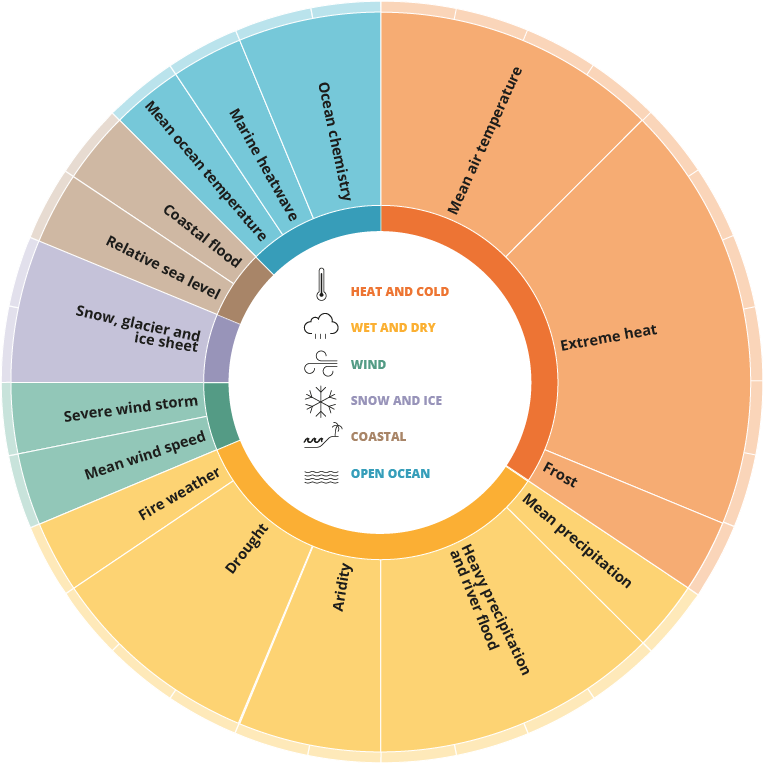 Features 

of 

the 

EE

A
'
s
 interactive 
climate hazards 
report and related products
Climate hazards are grouped under 32 indices and presented in a highly visual way to help decision-makers understand the challenges they face and prepare for them. The features of the report include: 
an index-based overview of past and projected changes in major climate hazards affecting Europe 

access to generalised or detailed information according to user needs in the European Climate Data Explorer 

insight into how various climate hazards affect different sectors 

the ability to zoom in on the data for a region or even a sub-region - for 15 of the 32 indices.

interactive maps to better represent and communicate climate hazards to everyone affected. 
Consult technical information on the indices: Technical Paper 1/2020 Climate-related hazard indices for Europe by the ETC/CCA. 
Consult the European Climate Data Explorer on the EEA's Climate-ADAPT portal, based on data delivered by Copernicus Climate Change System.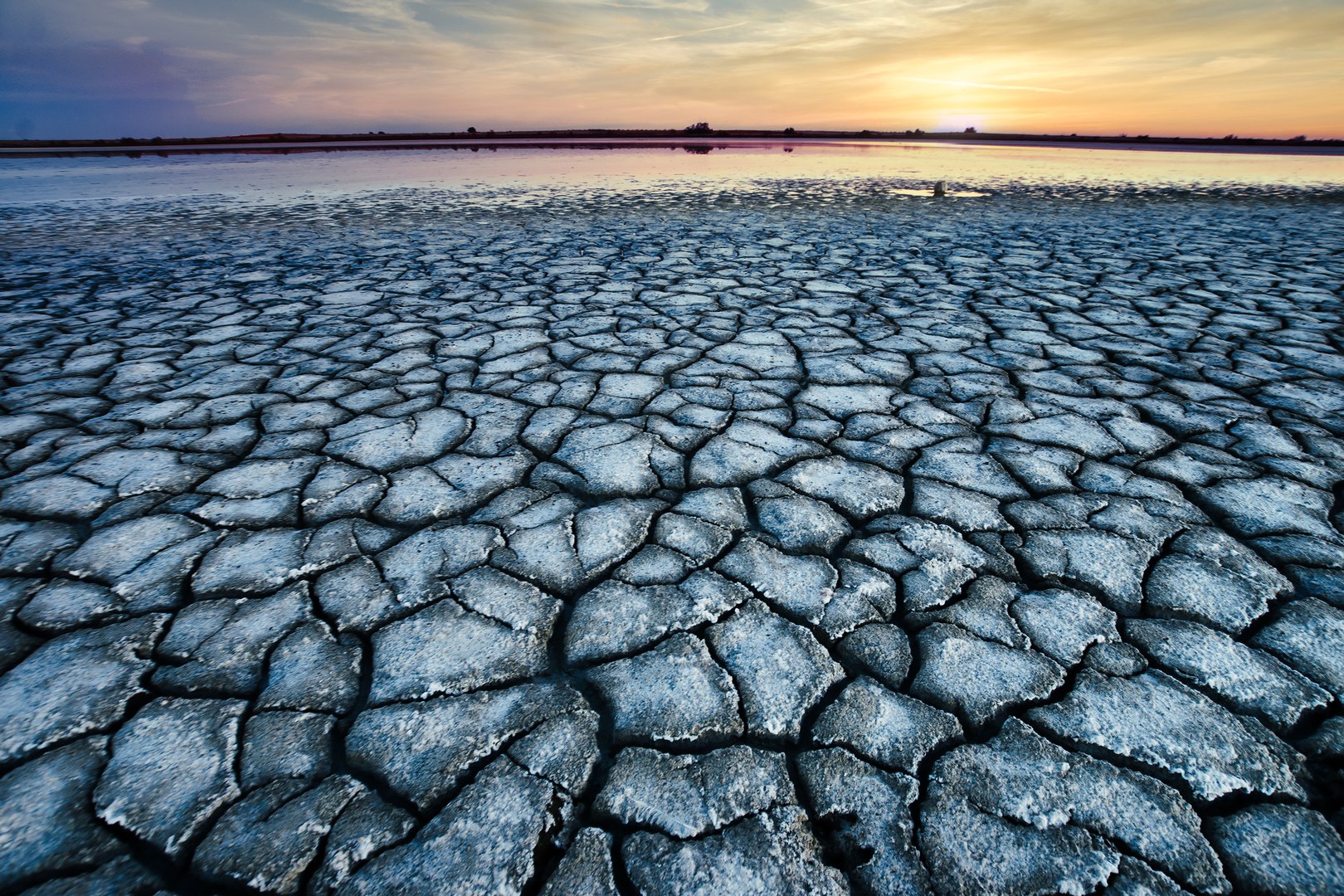 With this online report and related products, the EEA responds to policy developments and related information needs to support adaptation planning and implementation at the European, transnational, national and sub
-
national levels.
Photo: © Juan Manuel Hernández López, Climate Change PIX /EEA
Permalinks
Permalink to this version

Permalink to latest version
Geographic coverage
Temporal coverage
Dynamic
Topics