News
Picture2050: and the winners are…
News
Published 28 Oct 2015
Last modified 31 Aug 2016
Photo: ©
Sigita Lapina, Picture2050/EEA
What comes to your mind when you think of nature, economy and well-being? This was the question the European Environment Agency's (EEA) photography competition Picture2050 asked Europeans. An external jury and the public selected the five winning entries among hundreds submitted from across Europe. Take a look at the winners.
Picture2050 invited Europeans to depict a personal or a generic story, consisting of three photographs, depicting their vision, interpretation or understanding of 'living well, within the limits of our planet in 2050' along the three key topics of the European Union's Seventh Environment Action Programme: natural capital; resource-efficient, low-carbon economy; and human health and well-being.
The EEA received more than 150 valid entries from 25 European countries. Of those, 42 finalists were submitted to a jury of communication experts from across Europe, who selected the first three prizes and the youth prize. The jury based their decisions on the relevance to the topics mentioned as well as the artistic quality of the overall entry.
The Youth Prize was selected from the finalist entries submitted by participants aged between 18 and 24.  All the finalists were put forward to an online vote to determine the winner of the People's Choice Award.
The first prize was awarded to Sigita Lapina from Latvia.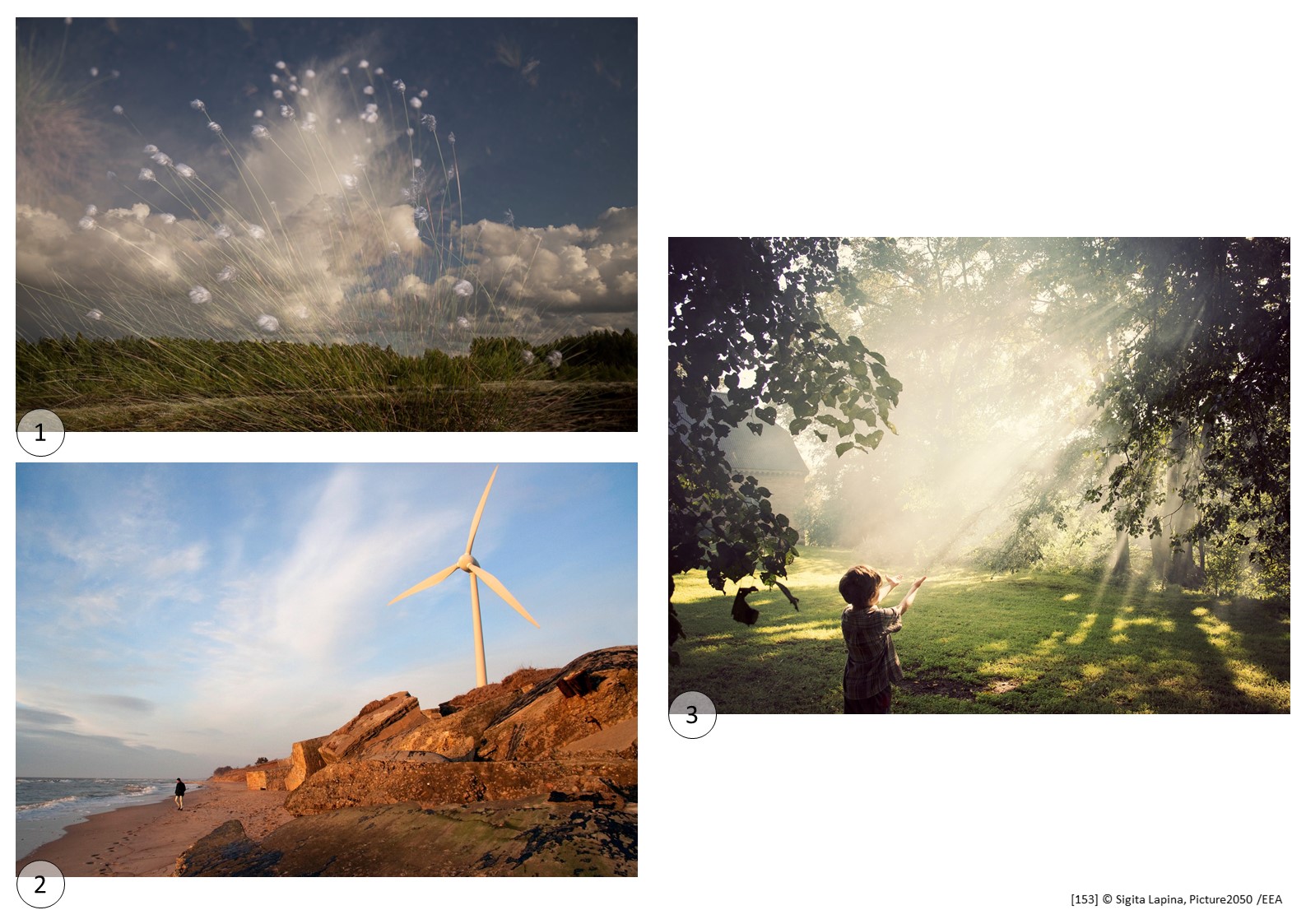 The second prize was awarded to Nikolaos Kalkounos from Greece.
Celeste Zaccaria from Italy received the third prize.
The jury awarded the Youth Prize to Veton Kurteshi from Kosovo under the UN SCR 1244/99.
After getting the highest number of online votes, the entry by Nadia D'Amico from Italy received the People's Choice Award.
All the photographers above will receive cash prizes worth between EUR 500 and EUR 2 000. The winning entries as well as other pictures submitted to the competition will be promoted in EEA publications and communication activities.
Permalinks
Permalink to this version

Permalink to latest version
Geographic coverage
Topics