Figure
Trend in passenger transport demand and GDP
Figure
Created 12 Nov 2009
Published 12 Nov 2009
Last modified 26 Aug 2017
This page was
archived
on
26 Aug 2017
with reason:
A new version has been published
If the decoupling indicator (vertical bars) is above 100 transport demand is outpacing GDP growth (i.e
/data-and-maps/figures/ga-downloads/9A93D32E-68EA-4D55-BA4C-EC55E5C3D9C9/trend-in-passenger-transport-demand-and-gdp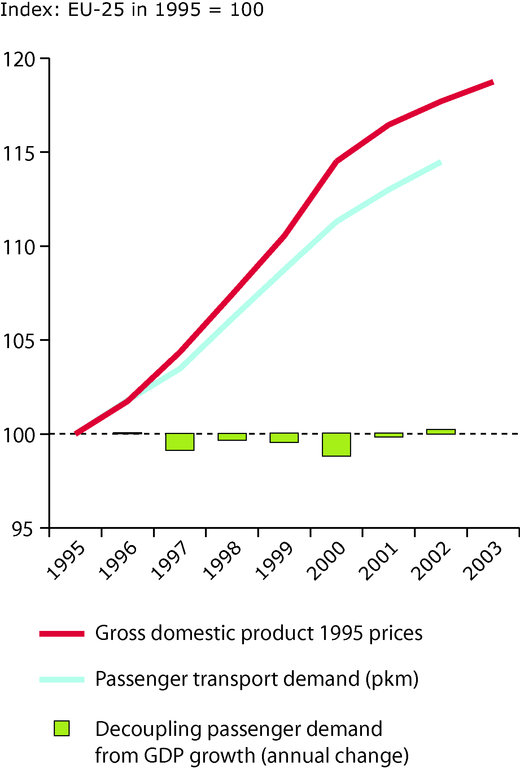 Download
European data
Metadata
Additional information
positive bar = no decoupling) whereas a value below 100 is means transport demand growing less rapidly than GDP (i.e. negative bar = decoupling). The EU-25 index for passenger transport demand does not include Malta, Cyprus, Estonia, Latvia, and Lithuania because of lack of a complete time series in these countries. Decoupling for passenger demand also excludes the GDP of these 5 countries, together representing about 0.3%-0.4% of EU-25 GDP. See also indicator definition.
Permalinks
Permalink to this version

Permalink to latest version
Geographic coverage

Topics