Figure
Passenger transport modal split
Figure
Created 10 Nov 2010
Published 18 Jan 2011
Last modified 11 Sep 2015
This page was
archived
on
28 Feb 2015
with reason:
Other (New version data-and-maps/daviz/passenger-transport-modal-split-2 was published)
Passenger transport modal split, excluding Liechtenstein
/data-and-maps/figures/ga-downloads/4C59D107-3328-4945-968D-7C04421021BA/passenger-transport-modal-split-without-1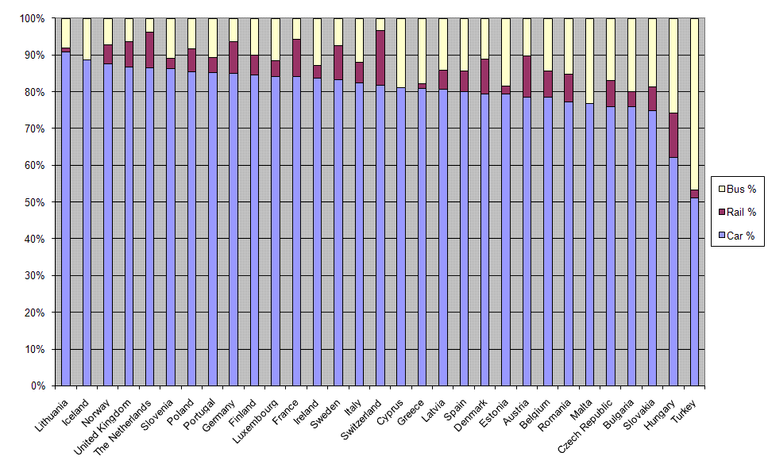 Download
European data
Metadata
Additional information
Data for 2008. No data available for Liechtenstein. There is no agreement among the EU Member States on how to attribute the passenger-kilometres of international intra-EU flights, therefore data for air passenger travels are deemed unreliable and not included.
Permalinks
Permalink to this version

Permalink to latest version
Geographic coverage

Topics