Article
Environmental knowledge of the future
Article
Published 15 Jun 2016
Last modified 11 May 2021
Photo: ©
ESA, Copernicus Sentinel data processed by ESA
The European environmental data landscape has changed considerably over the last four decades. The complex nature of environmental degradation calls for more systemic analysis and relevant data to underpin it. In recent years, the European Environment Agency's work has increasingly included systemic analyses. The EEA will continue to identify emerging issues and help expand Europe's environmental knowledge.
The first pieces of environmental legislation in the European Union (EU) entered into force more than four decades ago. Since then, EU Member States have been regularly collecting and reporting comparable data on a wide range of environmental issues from hourly pollutant concentrations in cities to seasonal measurements of bathing water quality. They also keep track of their greenhouse gas emissions, energy consumption, pollutants released from industrial facilities, the size and location of protected areas, etc. These data streams are essential for monitoring progress and ensuring an effective implementation of environmental legislation.
The technology used in collecting, reporting and analysing environmental data has developed remarkably in this period. We can now collect, store and process larger amounts of data. We can also interlink different data streams to draw increasingly more accurate analyses on what is happening and why it is happening. Models can estimate impacts of air pollution by plotting air pollutant concentrations against population density at given locations. Data from satellite observations, including those from the EU's earth observation programme Copernicus, can be combined with data reported by monitoring equipment on land and at sea. We can estimate current and future impacts of environmental degradation and climate change.
Common EU rules ensure data compatibility and facilitate data and information exchange across Europe. However, to understand environmental trends, it is essential to cooperate not only within the European Union but also at a wider European and international level. Thanks to its Environmental Information and Observation Network (Eionet) and European and international partners, the European Environment Agency is in a unique position to process environmental information and foresee future knowledge needs.
Need for more systemic analysis
Despite gaps in some areas, the current knowledge on the environment is impressive. Our understanding of specific issues has expanded over time. However, this enhanced understanding has also highlighted the need to look at the 'bigger picture'— the need for more systemic analyses, looking at entire systems, such as the mobility system and the food system. Monitoring air pollutant concentrations takes us only up to a certain point. We cannot analyse and tackle air pollution without looking at transport, dieselisation of the vehicle fleet, agriculture, urban sprawl, and consumption patterns. The environment is complex and our knowledge base needs to factor in this complexity. It has become clear that we will increasingly need more systemic and cross-cutting knowledge in the future.
Systemic analysis constitutes the core of the EEA's latest European environment — state and outlook 2015. With our work on global megatrends, we have tried to assess the influence of global trends on Europe's environment and vice versa. Thematic EEA reports also try to address the issue at hand within a wider systemic analysis.
This type of analysis often calls for a different type of data flows and data management, closely linking socio-economic data with environmental data. Furthermore, more and more data is collected by citizens and private companies. This may also require us to build new data partnerships between public and private, local and global data owners and collectors. 
Turning environmental data into knowledge
In addition to data ownership and management issues, large amounts of data present another challenge: how to distil knowledge, policy-relevant knowledge in particular, out of large data flows. What do we need to know to improve the environment further? This reflection might lead to identifying new areas to monitor, others to discontinue or monitor less frequently. It might also require building new connections between data sets. Moreover, the knowledge needs of an urban planner may be very different from those of a European policy maker. How can environmental knowledge contribute to the management of complex systems like cities?
In close collaboration with partners, the EEA is contributing to Europe's environmental knowledge base with systemic-integrated and thematic assessments. We do not only focus on past trends and current state, but also on emerging issues and future knowledge needs.
Ultimately, the impact of knowledge depends on whether it is used and how it is used. Knowledge needs to be accessible and relevant to bring about improvements in the environment. It also needs to be communicated to and used by those that can influence decision making processes. The EEA is committed to adapting, producing and communicating the environmental knowledge needed today and in the future.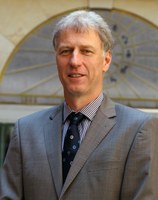 Hans Bruyninckx
EEA Executive Director
The editorial published in the EEA newsletter issue no. 02/2016, June 2016
Permalinks
Permalink to this version

Permalink to latest version
Geographic coverage

Topics