5th European Environmental Evaluators Network Forum: Evaluation for better regulation in environment and climate policies – Lessons from research and practice
Page
Last modified 15 Dec 2017
Practitioners and users of environmental evaluation, such as evaluators in consultancies, academics and European or national policy-makers, participated in the 5th European Environmental Evaluators Network Forum (2016 EEEN Forum).
| Dates: | 15-16 September 2016 |
| --- | --- |
| Location: | European Environment Agency (EEA) in Copenhagen, Denmark |
| Add event to your calendar: | EEEN Forum 2016 (.ics) |
Programme
Themes
The 2016 EEEN Forum identified contributions, opportunities and lessons from evaluation research and practice to support better regulation in environment and climate policies. The Forum brought together a wide range of actors and provide a platform for exchange of knowledge, ideas and experiences. Contributions addressed:
The areas of thematic priority objectives of the 7

th

 Environment Action Programme. Thematic priority objectives relate to:
Natural capital. Examples: evaluations of natural capital, biodiversity and water management or policies;
Resource-efficient, green and competitive low-carbon economy. Examples: evaluations of policies in the areas of circular economy, climate change, energy, and transport;
Environment-related pressures and risks to health and well-being. Examples: evaluations of policies in the areas of air, waste, and health.


How evaluations are done in a better regulation context. 

This included, for example, submissions on how to improve evaluative knowledge for better regulation in environment and climate policies. Other contributions considered the communication, relevance and impact of evaluations, as well as at the institutional evaluation set-up at national level.
Agenda
The final event agenda is available below:

Event material
Presentations from the event are available on the event subpage.
Contact
If you have any questions about the event, please do not hesitate to contact us.
Background
The purpose of the international Environmental Evaluators Network (EEN) is to advance the practice, policy and theory of evaluating environmental programmes, policies and other interventions. Since 2012, the European Environmental Evaluators' Network (EEEN) has been organising forums to promote more systematic and collective learning in these areas.
The EEEN Advisory Group
Andrew Farmer - Institute for European Environmental Policy

Andrew Pullin - Collaboration for Environmental Evidence

Claudio Marcantonini - European University Institute

Eeva Primmer - Finnish Environment Institute


Kris Bachus - University of Leuven

Lisa Eriksson - Swedish Environmental Protection Agency

Marleen Van Steertegem - Flemish Environment Agency

Matt Keene - US Environmental Protection Agency

Matthias Duwe - Ecologic Institute

Odile Heddebaut - IFSTTAR

Paula Kivimaa - University of Sussex & Finnish Environment Institute
Previous EEEN Forums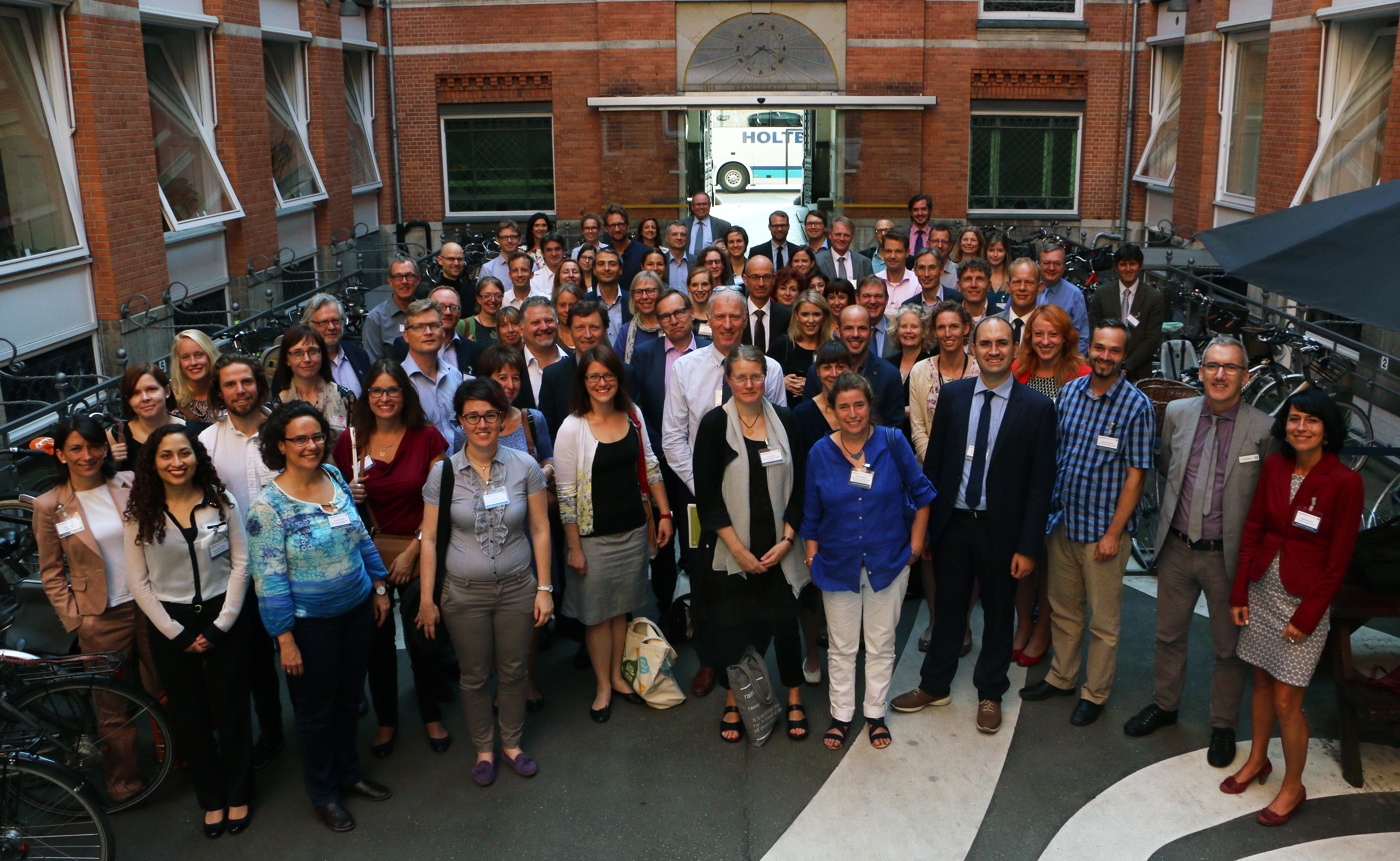 2016 EEEN Forum participants, 15 September 2016, Copenhagen
Permalinks
Permalink to this version

Permalink to latest version
Geographic coverage
Topics