Table of Contents
Page
Last modified 20 Apr 2016
State of the European Arctic Environment, EEA Environmental Monograph no. 3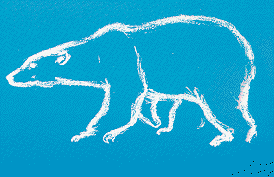 The European Arctic is clearly affected by human activity. The region has been seen as an area of unlimited harvesting, into which nuclear wastes and other contaminants could be deposited. The Kola Peninsula is affected by heavy industrial pollution and military installations. Intensive fisheries have resulted in over-exploited key stocks, and long-range pollutants threaten even High Arctic species. Still, the European Arctic is first and foremost an area with values unique in Europe. There are large, nearly pristine wilderness areas and nearly intact ecosystems. Many habitats and animal populations are far less affected by man then elsewhere in Europe, and the marine ecosystems are highly productive.
By giving a brief overview of the environmental status in the European Arctic, the report aims at increasing the awareness of the region. In a world where areas unaffected by man are rapidly decreasing, the value of the European Arctic wilderness will, if properly managed, only increase in the future.
Table of Contents
Preface
Acknowledgement
Regional climate
Topography
Oceanography
Hydrology
General characteristics
Marine ecosystems
Terrestrial ecosystems
Freshwater ecosystems
Human population
Main human activities
Introduction
Wilderness quality
Species abundance and diversity
Pollutants - contents and effects in the environment
Environmental issues of human health
International environmental programmes
Research co-operation
International Arrangements for the Protection of the European Arctic Environment
Threats
Human activities; future environmental challenges
Long term goals
Objectives and actions
References
Appendix
The State of the European Arctic Environment.
EEA Environmental Monograph no. 3
Editors: John Richard Hansen, Rasmus Hanson & Stefan Norris
Prepared by: Norsk Polarinstitut
Published by: European Environment Agency, Copenhagen, 1996
ISBN: 92-827-5775-7
Price: ECU 20 (Excluding VAT)
Permalinks
Permalink to this version

Permalink to latest version