News
EEA signs agreement to work with Copernicus programme
News
Published 01 Dec 2014
Last modified 20 Feb 2017
The European Environment Agency (EEA) will continue to work with Copernicus, the European earth observation programme, after an agreement signed 1 December.
The EEA will carry out two roles: coordinating implementation of the Copernicus Land Monitoring Service, and coordinating implementation of the Copernicus In-Situ Component. Both will make it easier for the EEA and others to monitor land use and land cover changes across Europe. They will also allow comparison between different countries with harmonised datasets.
Flood prevention, understanding urban sprawl and mapping ecosystems are just a few uses of the land monitoring data from the Sentinel satellites. In-situ data coordination means ensuring access to data, such as air or water quality monitoring measurements. In this area the EEA will ensure that the existing national in situ monitoring is used in combination with new satellite observation data from the Sentinels.
The agreement was signed today at a ceremony with the European Commission, and is effective immediately. It is worth €87 million over the period 2014 to 2020. The EEA will now work with European companies and public authorities to process satellite imagery and other data, helping to create an up-to-date picture of Europe's environment.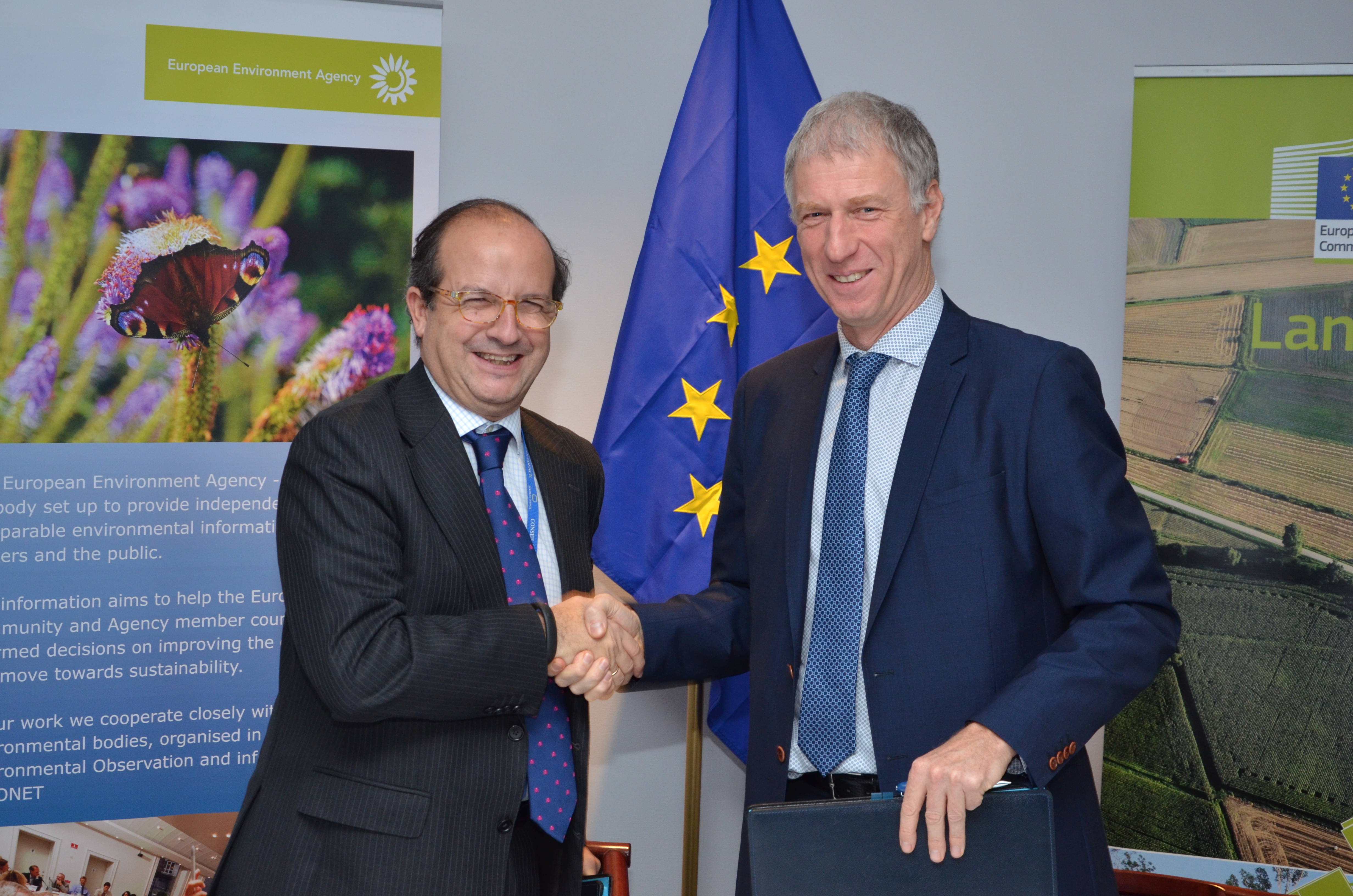 Daniel Calleja, Director-General of Commission's Directorate General for Enterprise and Industry and Prof. Hans Bruyninckx, Executive Director of the EEA.
See also: 
Permalinks
Permalink to this version

Permalink to latest version
Geographic coverage
Topics
Tags