Land use
Europe is one of the most intensively used continents on the globe, with the highest share of land used for settlement, production systems and infrastructure. Land is a finite resource: how it is used constitutes one of the principal reasons for environmental change, with significant impacts on quality of life and ecosystems, as well as on the management of infrastructure. More
Browse catalogue
Filtered by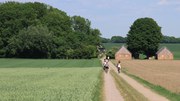 Land and soil underpin life on our planet. The way we currently use these vital and finite resources in Europe is not sustainable. Human activities — growing cities and infrastructure networks, intensive agriculture, pollutants and greenhouse gases released to the environment — transform Europe's landscapes and exert increasing pressure on land and soil. The European Environment Agency's (EEA) Signals 2019, published today, looks at a series of issues linked to land and soil, including links to climate change, agriculture, soil biodiversity, contamination and governance, and stresses why we need to manage them sustainably.
Crop and livestock production is projected to decrease and may even have to be abandoned in parts of Europe's southern and Mediterranean regions due to the increased negative impacts of climate change, according to a European Environment Agency (EEA) report published today. The study says that adapting to climate change must be made a top priority for the European Union's agriculture sector if it is to improve resilience to extreme events like droughts, heatwaves and floods.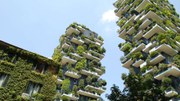 Maintaining natural capital is vital for the function of our societies and people's well-being. A new briefing from the European Environment Agency (EEA), published today, analyses how to plan for green infrastructure and ecosystem restoration, which in turn can enhance biodiversity, support green economy and create job opportunities.