Figure
Percentage of urban population resident in areas for days per year with PM10 concentration exceeding daily limit value, 2001-2010 (EU-27)
Figure
Created 16 Aug 2012
Published 25 Sep 2012
Last modified 26 Aug 2017
This page was
archived
on
26 Aug 2017
with reason:
A new version has been published
The limit value is 50 µg PM10/m3 (24 hour average, i.e. daily), not to be exceeded more than 35 times a calendar year and to be met by 2005. Over the years 2001-2010 the total population for which exposure estimates are made, increased from 68 to 107 million people due to an increasing number of monitoring stations reporting air quality data under the Exchange of Information Decision. Year-to-year variations in exposure classes are partly caused by the changes in spatial coverage. Only urban and sub-urban background monitoring stations have been included in the calculations. Data for Greece and Malta are not included due to missing availability of operational urban and sub-urban background monitoring stations in the Urban Audit cities.
/data-and-maps/figures/ga-downloads/51B67301-A70F-4514-812F-A64F97DB60EA/percentage-of-population-resident-in-urban-areas-potentially-exposed-to-pm10-concentration-levels-exceeding-the-daily-limit-value-eea-member-countries-1
Download
European data
Metadata
Additional information
Data for Bosnia and Herzegovina, Iceland, Liechtenstein, Luxembourg, Malta, the former Yugoslav Republic of Macedonia, Serbia, and Turkey are not included due to the geographical coverage of the Urban Audit and/or lack of air quality data.
Permalinks
Permalink to this version

Permalink to latest version
Geographic coverage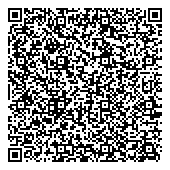 Topics