Figure
Greenhouse gas emission targets in Europe under the Kyoto Protocol (2008–2012) relative to base‑year emissions
Figure
Created 13 Oct 2010
Published 14 Oct 2010
Last modified 26 Aug 2017
This page was
archived
on
26 Aug 2017
with reason:
A new version has been published
Greenhouse gas emission targets in Europe under the Kyoto Protocol (2008–2012) relative to base‑year emissions
/data-and-maps/figures/ga-downloads/X3ZVVT92V8/greenhouse-gas-emission-targets-in-europe-under-the-kyoto-protocol-200820132012-relative-to-baseyear-emissions-1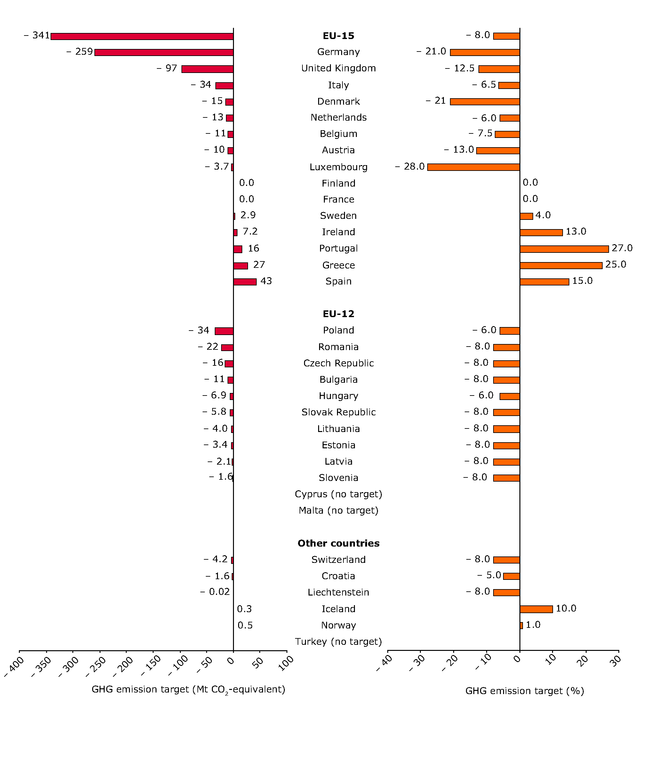 Download
Metadata
Additional information
In Commission Decision 2006/944/EC of 14 December 2006 determining the respective emission levels allocated to the Community and each of its Member States under the Kyoto Protocol pursuant to Council Decision 2002/358/EC, the respective emission levels were expressed in t CO2-equivalent. In connection with Council Decision 2002/358/EC of 25 April 2002 concerning the approval, on behalf of the European Community, of the Kyoto Protocol to the United Nations Framework Convention on Climate Change and the joint fulfilment of commitments there under, the Council of Environment Ministers and the Commission have, in a joint statement, agreed to take into account inter alia the assumptions in Denmark's statement to the Council Conclusions of 16–17 June 1998 relating to base-year emissions in 2006. In 2006, it was decided to postpone a decision on this until after all Community and Member State initial reports have been reviewed under the Kyoto Protocol.
Permalinks
Permalink to this version

Permalink to latest version
Geographic coverage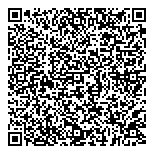 Topics