Figure
Change (%) in lead emissions 1990-2010 (EEA member countries)
Figure
Created 19 Dec 2012
Published 20 Dec 2012
Last modified 11 Sep 2015
This page was
archived
on
09 Mar 2015
with reason:
Other (New version data-and-maps/daviz/change-in-lead-emissions-1 was published)
The reported change in lead emissions for each country, 1990-2010.
/data-and-maps/figures/ga-downloads/NH4ZVCZCP7/change-in-lead-emissions-1990-2007-eea-member-countries-3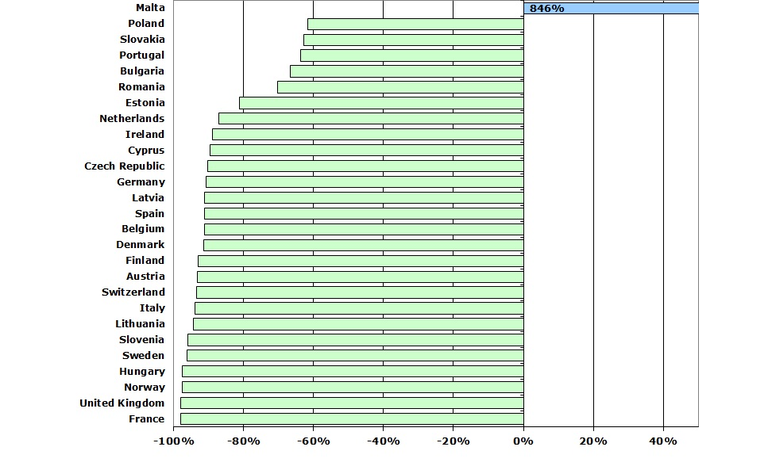 Download
European data
Metadata
Additional information
Data for Iceland and Luxembourg not available. 
Reported national totals for Czech Republic, Estonia, Germany, Hungary, Lithuania, Malta and Poland do not match reported sectoral data. For consistency, sectoral data has therefore been used to calculate the national totals.
Permalinks
Permalink to this version

Permalink to latest version
Geographic coverage

Topics