Figure
Average annual runoff in Europe
Figure
Created 12 Nov 2009
Published 12 Nov 2009
Last modified 26 Aug 2017
This page was
archived
on
26 Aug 2017
with reason:
A new version has been published
Notes: Map prepared at a 10 km x 10 km grid resolution, showing average run-off with some smoothing of local detail
/data-and-maps/figures/ga-downloads/456634D4-9323-4204-AA9A-749737F51334/average-annual-runoff-in-europe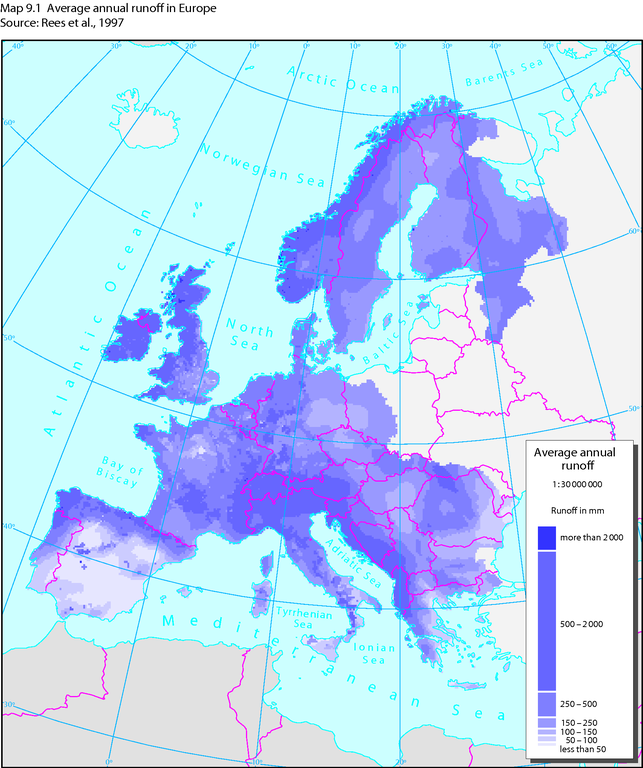 Download
Metadata
Additional information
Based on gauged data from hydrometric networks. Run-off in ungauged areas estimated from an empirical relationship relating run-off to precipitation and potential evaporation (Budyko, M.I. and Zubenok, L.I. [1961]: The determination of evaporation from the land surface. Izv. Akad, Nauk SSSR. In Ser. Geogr., No 6, p. 3-17).
Permalinks
Permalink to this version

Permalink to latest version

Topics