Freshwater - Drivers and pressures (Turkey)
SOER 2010 Common environmental theme (Deprecated)
expired
This content has been archived on
21 Mar 2015
, reason:
A new version has been published
Freshwater - Drivers and Pressures ( Turkey )
Topic

Freshwater
Published: 26 Nov 2010 Modified: 21 Mar 2015
The most important pollution factor of Turkey's rivers is discharging of domestic, industrial and agricultural wastewater to the rivers. Unfortunately, there are still many highly polluted rivers in Turkey. Another reason for the pollution of rivers in Turkey is erosion. As a result of soil erosion, phosphorus with solid materials is carried away from the agricultural area to the surface waters which cause eutrophication. Population increase, urbanization, industrial activities, pesticide use and excess use of fertilizers are other factors that rapidly increase river pollution.
Figure 5: Wastewater Treatment Status according to Wastewater Amount
Source: Wastewater Treatment Action Plan for 2008-2012
Figure 6: Rates of Wastewater Treated by Treatment Plants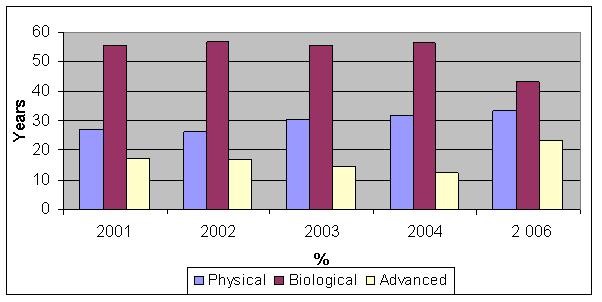 Source: Turkish Statistical Institute
Permalinks
Permalink to this version

Permalink to latest version