Freshwater - Drivers and pressures (Netherlands)
SOER 2010 Common environmental theme (Deprecated)
expired
This content has been archived on
21 Mar 2015
, reason:
A new version has been published
SOER Common environmental theme from Netherlands
Topic

Freshwater
Published: 26 Nov 2010 Modified: 21 Mar 2015
The pressures at national level are partly from outside sources. Due to the intrusion of salt water from the sea in waterways and groundwater, the quality of the water is affected, as well as its application in agriculture.
Also the pollution (nutrients and other compounds) of the large rivers Rhine, Meuse and Scheldt is caused by sources from neighboring upstream countries for over 60 % (Figure 5).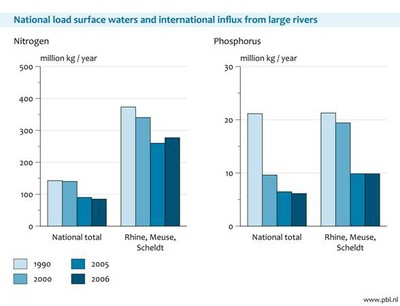 Figure 5: N and P from inland sources and via Rhine, Meuse and Scheldt
For the smaller inland surface waters and groundwater, agriculture, urban wastewater treatment plants (UWWTP) and industry are the main pressures (Figure 6).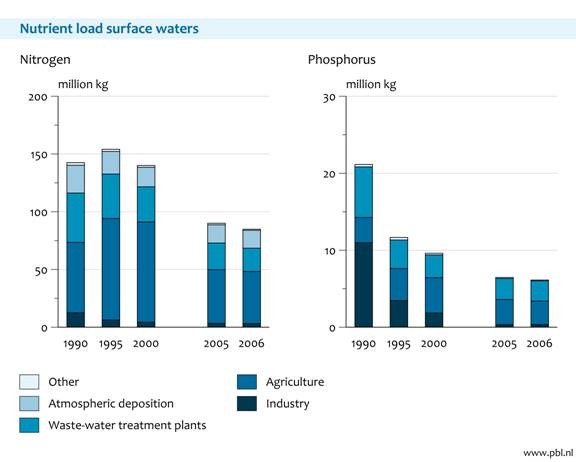 Figure 6: Input of nitrogen and phosphorus to surface waters
Figure 7: Input of various compounds to surface waters
The input from UWWTP and industry has decreased considerably in the past years. In 2007, nearly 98 % of the domestic wastewater and 93 % of the industrial wastewater was treated in UWWTP. At large industrial sites, the wastewater is often treated in private treatment plants. Figure 7 shows the main sources for different compounds in the various river basins.
The efficiency of the treatment of N and P at UWWTP has increased from about 40 % in 1981 to about 80 % in 1997 (Figure 8). For N in particular the increase was due to the requirements of the EU Directive on Urban Wastewater.

The use of freshwater systems for drinking water, shipping, industrial intakes as well as all other uses have been at constant levels during the past 30 years.
http://www.milieuennatuurcompendium.nl/indicatoren/nl0057-Waterwinning-en-waterverbruik-in-Nederland.html?i=3-126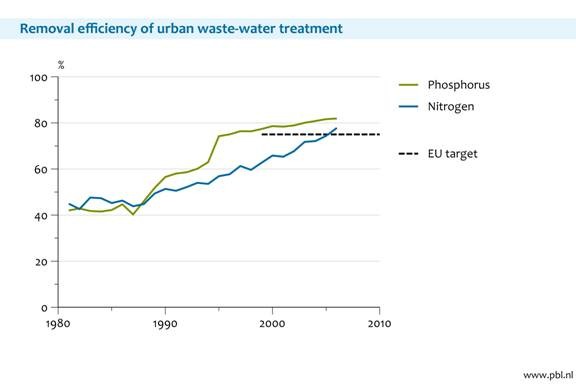 Figure 8: Efficiency of urban wastewater treatment plants in the Netherlands (1981-1997) (CBS)
Due to the expected climate change the demand for water will increase and precipitation in summer will decrease. The availability of freshwater will decrease. The degree of this decrease will vary from region to region. Not only will this have its consequences for the water level of rivers and ditches, and therefore overall water levels, it will also have consequences for agriculture, inland shipping, nature, and water quality. Due to higher water temperatures the amount of algae will increase.
Permalinks
Permalink to this version

Permalink to latest version