Waste - Why care? (Latvia)
SOER 2010 Common environmental theme (Deprecated)
expired
This content has been archived on
21 Mar 2015
, reason:
A new version has been published
SOER Common environmental theme from Latvia
Topic

Waste
Published: 26 Nov 2010 Modified: 21 Mar 2015
Waste management has acquired priority significance in the environmental protection policy as one of the instruments for sustainable use of natural resources. The main directions in waste management are the development of polygons and collecting systems for non–hazardous municipal waste and the development of systems for the collection and treatment of hazardous waste. At present, 10 non-hazardous waste polygons and two polygons for hazardous waste have Category A permits under the IPPC Directive. Biogas collection and use for energy production from biodegradable wastes and sludge is set as one of the priorities in Latvia.
GHG emissions from the waste sector in 2008 were 916.88 Gg CO2 equivalents; which is about 7.7 % of total GHG emissions.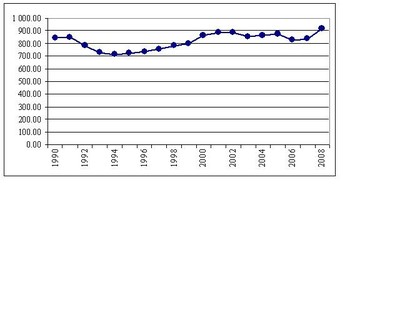 Figure 1: Total GHG emissions from the waste sector in CO2 equivalents (1000 t)
Source: GHG National inventory report 2010, Latvia
Permalinks
Permalink to this version

Permalink to latest version