Freshwater - Drivers and pressures (Estonia)
SOER 2010 Common environmental theme (Deprecated)
expired
This content has been archived on
21 Mar 2015
, reason:
A new version has been published
SOER Common environmental theme from Estonia
Topic

Freshwater
Published: 26 Nov 2010 Modified: 21 Mar 2015
The average annual runoff of rivers from the territory of Estonia is 11.7 km3 which is equivalent to 260 mm of precipitation and about 40 % of annual average precipitation. The annual amount of precipitation varies between 550 mm and 800 mm and considerably exceeds evaporation of 400-500 mm). The recharge of groundwater aquifers from precipitation is about 70 mm or 3.2 km3 per year.
In Estonia about 30 million m3 of surface water was abstracted in 2008 for the public water supply of two towns, Tallinn and Narva, where one third of population lives. The rest of the Estonian population uses groundwater, with surface water used by some industrial enterprises and fish farming.
About 200 million m3 of water per year, depending on the amount of precipitation, is pumped out of mines and quarries, largely in north-east Estonia.
The water exploitation index (WEI) in Estonia has decreased, as in most European countries. Since 2000 the WEI has been between 2-4 % for the whole water resource. Two oil shale power plants in north-east Estonia are the largest users of surface water – 1 217 million m3 in 2008. But, as the power plants take water from the Narva river and discharge it back into the river, the water abstraction for cooling purposes is not included when the Estonian water exploitation index (WEI) is calculated.
Substantial changes have taken place since the 1990s: economic fall, population decrease, changes in industrial management and domestic water consumed have resulted in a decrease in pressures on the water environment and had a favourable effect on rivers, lakes and groundwater (http://www.keskkonnainfo.ee/publications/4263_PDF.pdf ).
Water consumption has decreased significantly since the 1990s. As a result of price increases and the deployment of water-saving technology, water use in 2007 was half that of 1992; the average price of water increased nearly 25 times. Daily per person water consumption fell from 188 litres in 1992 to 96 litres in 2008. Monthly expenditure on water and sewerage in 2007 was 1.72 % of disposable income per household member (Figure 8).

Figure 7. Water abstraction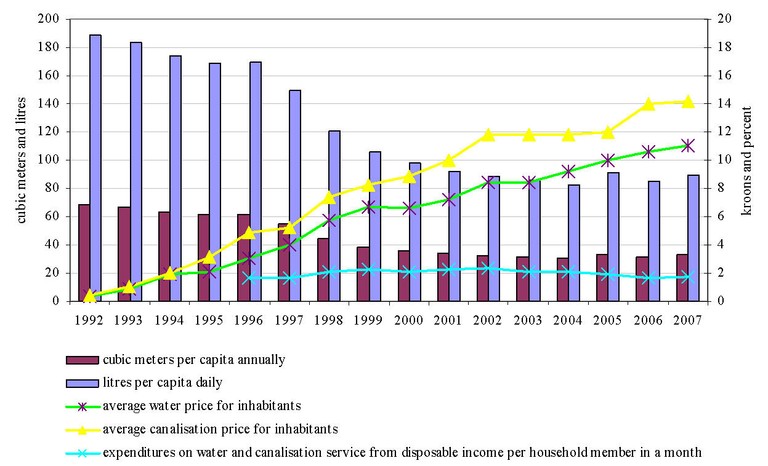 Figure 8. Water consumption and water price
Permalinks
Permalink to this version

Permalink to latest version