Engaging stakeholders to reflect on the conclusions of SOER 2020
Page
Last modified 28 Jun 2021
The European environment – state and outlook 2020 (SOER 2020) was accompanied by a process of stakeholder interactions to reflect on the conclusions of the report and their implications for developing responses to sustainability challenges.
Key messages
The key messages from SOER 2020 were endorsed by the participants of the four stakeholder events. Overall, the events signalled a broad recognition of the urgency and scale of the societal change needed, acknowledging that doing more is not enough, it is necessary to do things differently (support the emergence and the scaling up of innovations, address drivers, lock-ins and barriers to change). The political ambition of the European Green Deal and the EU's commitment to the sustainability agenda was recognised, pointing to an important window of opportunity. Strengthening policy coherence, integration and implementation and were noted as key.
The events also emphasised that transitioning to sustainability will require engaging with a wide range of stakeholders to ensure societal support and legitimacy.
The need for co-creation and participation was stressed in all events and perceived as fundamental to generate solution-oriented knowledge and actions that respond to policy and societal needs. The need for new knowledge and skills, and for the better sharing of existing knowledge and practices was also emphasised.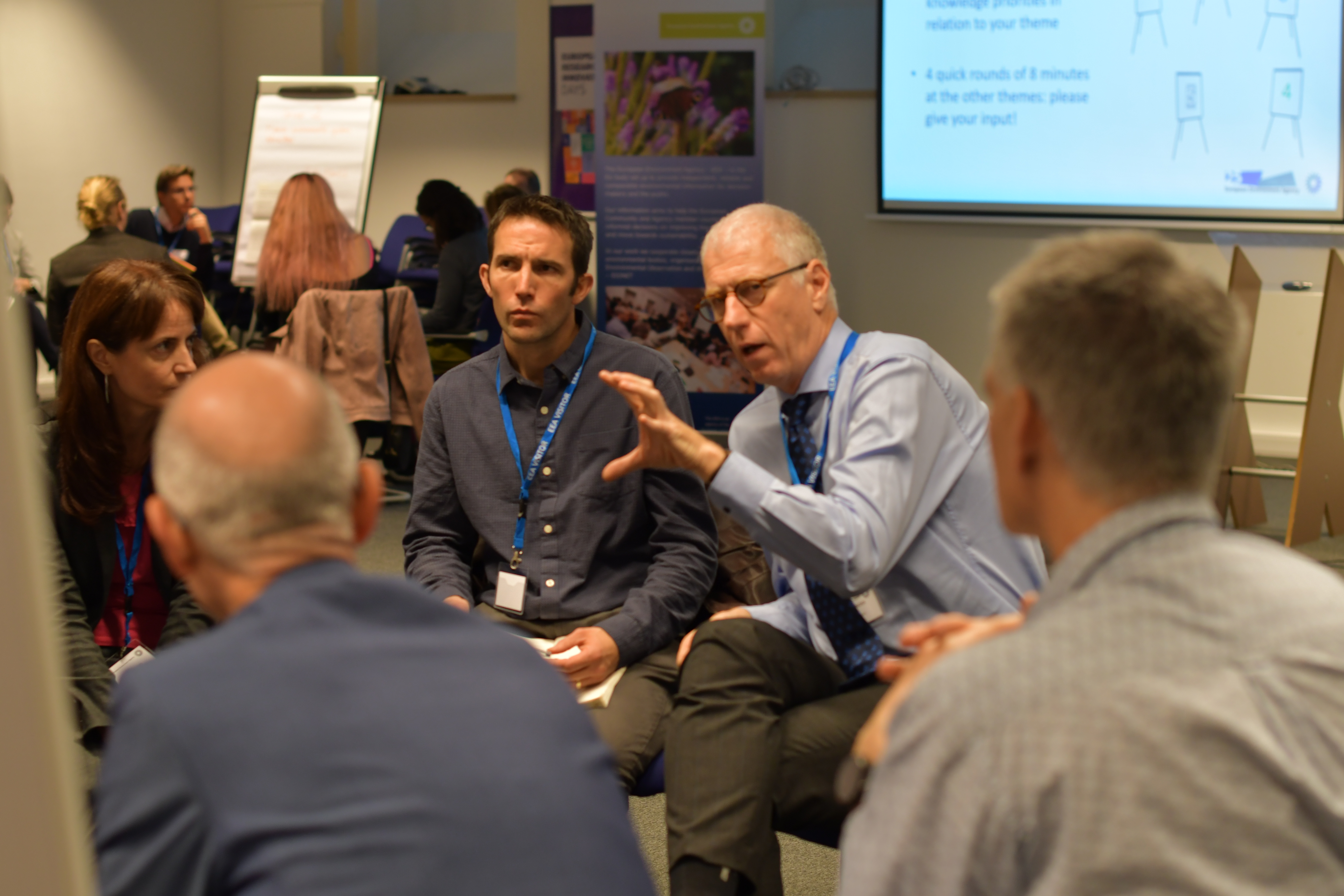 Between late 2019 and early 2020, the EEA engaged with close to 300 stakeholders, from policymakers, to politicians, scientists, as well as members of civil society organisations in four thematic stakeholder events. To ensure their relevance and impact, the four events were co-organised by the EEA in close collaboration with a range of partners from the European Commission, the EEA's Scientific Committee, the Council of the European Union, and the European Economic and Social Committee (EESC).
Permalinks
Permalink to this version

Permalink to latest version
Geographic coverage