Article
Debate corner: COVID-19 and the environment
Article
Published 07 Sep 2020
Last modified 11 Sep 2020
Photo: ©
Sebastian Škoić, REDISCOVER Nature/EEA
How has the pandemic affected Europe's environment and climate? What can we expect in the months and years to come? What can be done to ensure that post-COVID economic recovery measures are fully aligned with Europe's long-term environment and climate goals? From latest knowledge developments to long-term policy considerations, the COVID-19 debates aim to bring expert knowledge and reflections on this topic to wider audiences.
The European Environment Agency (EEA) and Network of the Heads of European Environmental Protection Agencies (EPA Network) are planning a series of virtual high-level debates, focusing on the impacts of COVID-19 and the challenges the pandemic poses to meeting long-term climate and environment goals.
Each debate will be streamed live on the EEA's Facebook page. A selection of questions by our social media followers will be put forth to our panel. The debates will be recorded and made available afterwards through this platform as well as our social media channels. 
Latest debate:
9 September 2020, 16.30 - 17.30 (CEST)
Sustainable recovery and national perspectives
Panellists:
Dirk Messner | President, German Environment Agency UBA
Hans Mommaas | Director-General, the Netherlands Environmental Assessment Agency PBL
Moderator: 
Hans Bruyninckx | Executive Director, the European Environment Agency
Additional information about this first debate is available on the FB event page and the video can also be watched on our Facebook post.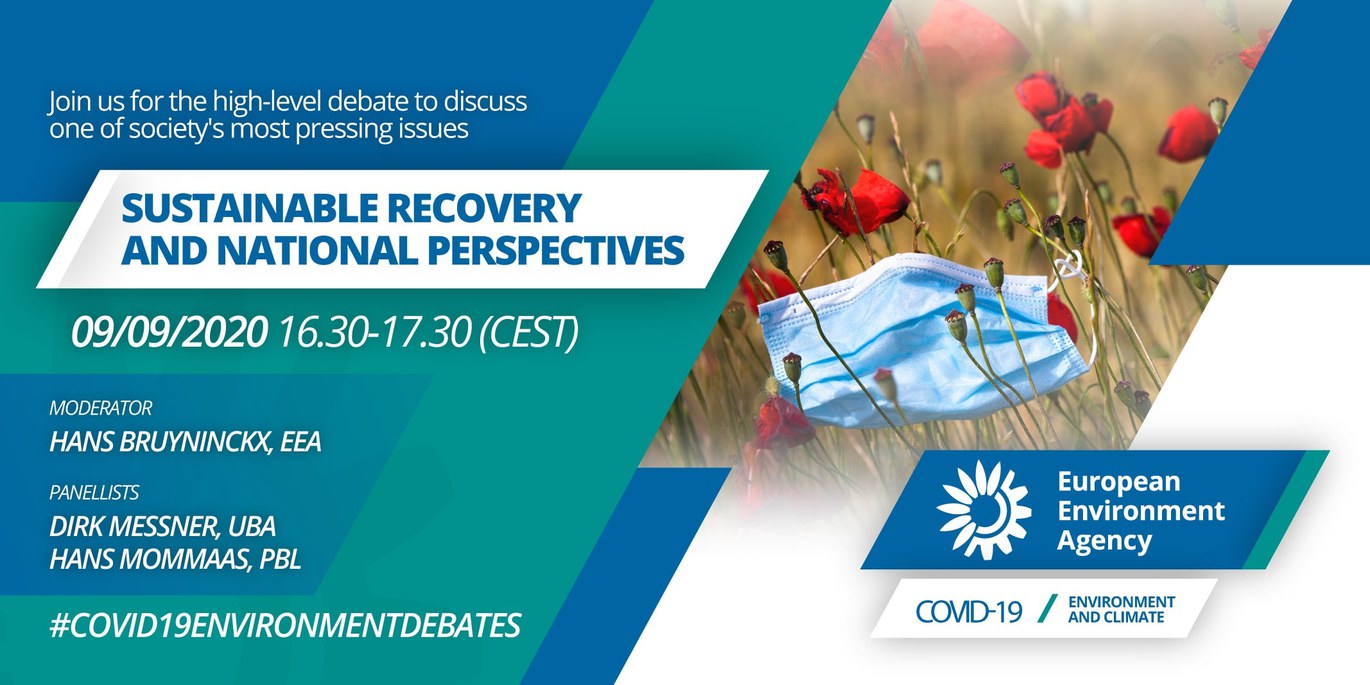 Upcoming debate topics include:
A sustainable recovery and the European Green Deal — the EU perspective
A sustainable recovery — the Scientific perspective
COVID-19 and nature — the Planetary boundaries
COVID-19 and air quality-transport
COVID-19 and environmental health
COVID-19 and climate change
Europe's environment in a post-COVID world - Strategic reflections
Information about upcoming events will be regularly updated and shared on this page.