Air pollution
Subtopics
Air pollution is the single largest environmental health risk in Europe
Air pollution is hard to escape, no matter where you live, and it seriously affects our health and our environment. Even though air quality in Europe has improved over the past decades, the level of air pollutants is still exceeding the EU standards and World Health Organisation guidelines.
As the level closest to the citizens and local concerns, local authorities are best placed to ensure an effective transition towards more liveable and breathable cities. Many city-specific measures have proven their efficiency but there is still much to do in terms of further empowering citizens and reaching coordinated action across all governance levels.
European Air Quality Index
Note:
How clean is the air you're breathing right now? How does the air in your city compare with that of a neighbouring city or region? Air pollution is the single largest environmental health risk in Europe. The European Environment Agency's European Air Quality Index allows users to understand more about air quality where they live. Displaying up-to-the-minute data for the whole of Europe, users can gain new insights into the air quality of individual countries, regions and cities.
Data sources:
Europe's air is getting cleaner but persistent pollution, especially in cities, still damages people's health and the economy. The European Environment Agency's (EEA) new analysis on air quality shows that exposure to air pollution caused about 400,000 premature deaths in the European Union (EU) in 2016.
The European Union (EU) has achieved its goals to phase out ozone-depleting substances under the Montreal Protocol. A new European Environment Agency (EEA) report shows that in 2018 the EU again destroyed or exported more ozone-depleting substances than it produced or imported.
European Union (EU) Member States have made only mixed progress in reducing emissions of the most harmful air pollutants, according to updated data published today by the European Environment Agency (EEA). The data is from the annual EU emission inventory report sent to the UNECE Convention on Long-range Transboundary Air Pollution (LRTAP).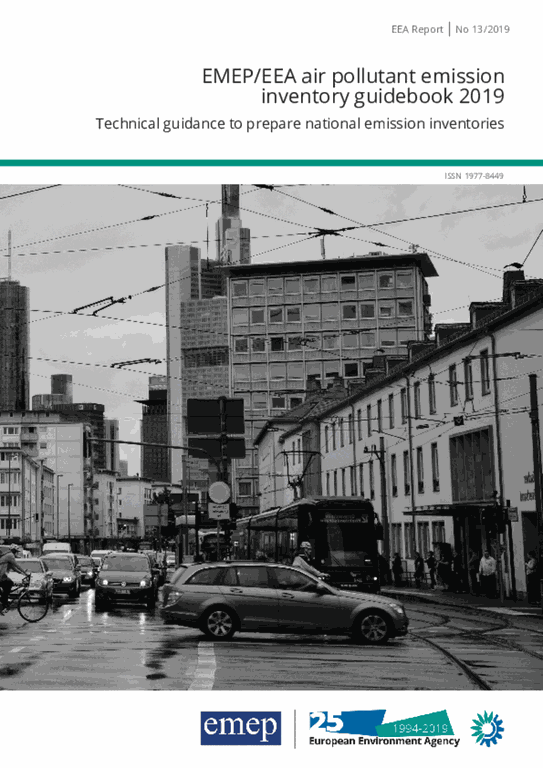 Published
: 17 Oct 2019
Technical guidance to prepare national emission inventories. The joint EMEP/EEA air pollutant emission inventory guidebook supports the reporting of emissions data under the UNECE Convention on Long-range Transboundary Air Pollution (CLRTAP) and the EU National Emission Ceilings Directive. It provides expert guidance on how to compile an atmospheric emissions inventory. The Guidebook is published by the EEA with the CLRTAP Task Force on Emission Inventories and Projections responsible for the technical content of the chapters.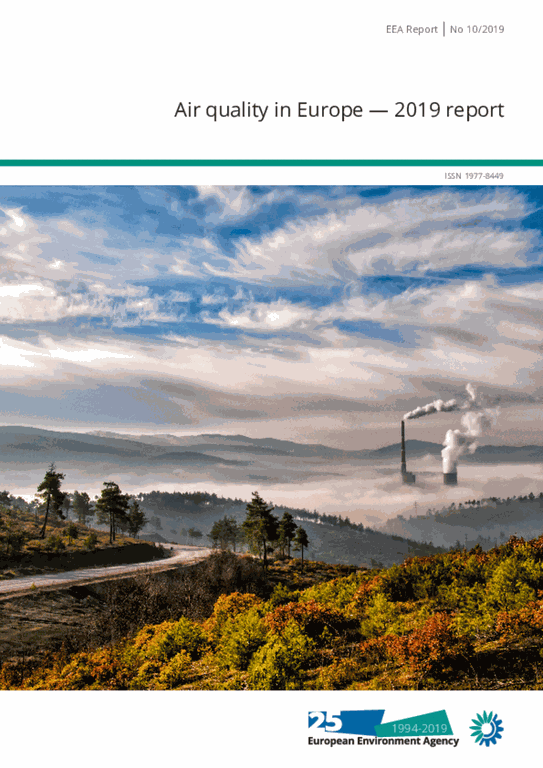 Published
: 16 Oct 2019
This report presents an updated overview and analysis of air quality in Europe from 2000 to 2017. It reviews the progress made towards meeting the air quality standards established in the two EU Ambient Air Quality Directives and towards the World Health Organization (WHO) air quality guidelines (AQGs). It also presents the latest findings and estimates of population and ecosystem exposure to the air pollutants with the greatest impacts.