EEAcademy
Page
Last modified 15 Mar 2022
This page was
archived
on
15 Mar 2022
with reason:
Content is outdated
The European Environment Academy is a knowledge and learning hub for the European Environment Agency (EEA) and our European environment information and observation network (Eionet) partners, together with the EEA's Scientific Committee and EU institutional partners, interested in developing competences on environmental sustainability issues at European and international levels.
Past events
News and Open Calls
The EEAcademy is designed to encompass capacity-building and educational activities in knowledge areas where policy needs are evolving and where the EEA-Eionet experience and competences need  further development to meet new challenges.
At its core, the EEAcademy seeks to preserve and nurture a unique body of existing organisational knowledge and experiment new learning approaches in support to continuous knowledge innovation.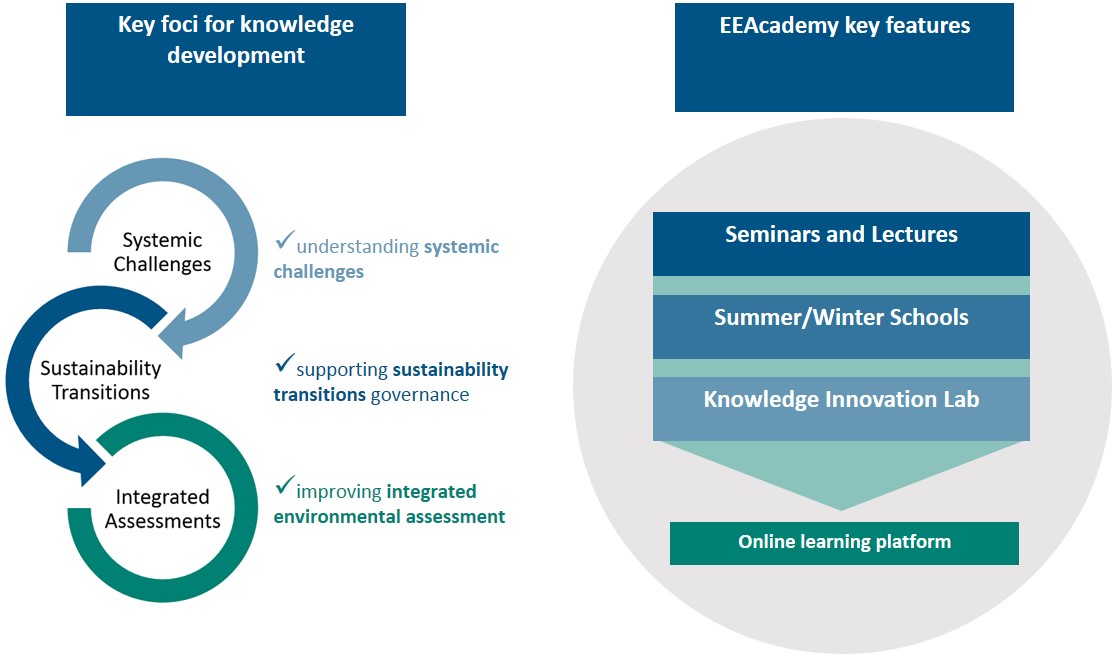 The EEAcademy seeks to
Integrate new knowledge and practices, tracking latest developments in the sustainability arena, tapping into the new type of knowledge needed to address sustainability challenges.
Strengthen the current EEA/Eionet knowledge base, formalising and consolidating existing methodologies, encouraging new approaches and assess their quality and legitimacy in contrast with other approaches.
Connecting knowledge and know-how that is otherwise fragmented (addressing integrated assessments, sustainability transitions and systemic challenges in a comprehensive manner).
Learning from and building capacity within the Eionet and beyond, supplementing existing education programmes and supporting a community of practitioners in the field.
Enhancing collaboration, mutual learning and knowledge sharing – towards the co-creation of knowledge in a transdisciplinary, reflexive approach.
Permalinks
Permalink to this version

Permalink to latest version
Geographic coverage