Industry
Industry releases thousands of different chemicals into the environment
Industrial activities are a source of pressure on the environment in the form of emissions to the atmosphere and water ecosystems, waste generation and resource consumption. Even though releases of pollutants by European industry have generally decreased over the last decade, the impacts and costs of pollution from industry remain high.
EEA-33 – Industrial pollution profile 2020
These country profiles summarise key data related to industry: its relevance with respect to economic contributions, energy and water consumption, as well as air and water emissions and waste generation.
Browse catalogue
Filtered by
Industrial pollution in Europe is decreasing, thanks to a blend of regulation, developments in manufacturing and environmental initiatives. However, industry continues to pollute and moving towards zero pollution in this sector is an ambitious challenge.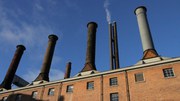 Soil contamination is an issue that is strongly linked to our common past and part of the story of how Europe first became the industrial and later the environmental frontrunner in the world. We talked to Mark Kibblewhite, Emeritus Professor at Cranfield University, United Kingdom, and one of Europe's leading soil experts, to better understand the issue of soil contamination.
Filtered by
Monitoring and reporting results for Horizon 2020 regional initiative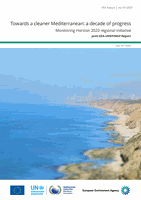 This joint EEA and UNEP/MAP report takes stock of the progress achieved and challenges ahead in the Union for the Mediterranean (UfM) Horizon 2020 initiative for a cleaner Mediterranean (H2020).