Industry
Industry releases thousands of different chemicals into the environment
Industrial activities are a source of pressure on the environment in the form of emissions to the atmosphere and water ecosystems, waste generation and resource consumption. Even though releases of pollutants by European industry have generally decreased over the last decade, the impacts and costs of pollution from industry remain high.
EEA-33 – Industrial pollution profile 2020
These country profiles summarise key data related to industry: its relevance with respect to economic contributions, energy and water consumption, as well as air and water emissions and waste generation.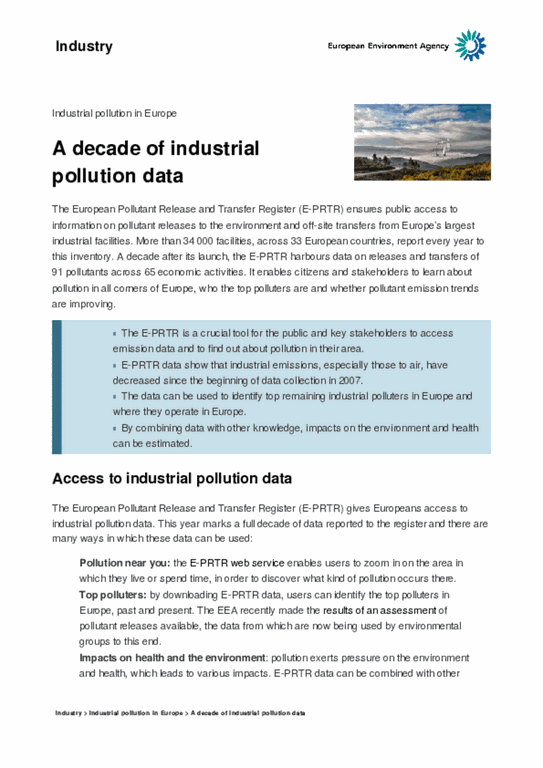 Published
: 08 Jul 2019
The European Pollutant Release and Transfer Register (E-PRTR) ensures public access to information on pollutant releases to the environment and off-site transfers from Europe's largest industrial facilities. More than 34 000 facilities, across 33 European countries, report every year to this inventory. A decade after its launch, the E-PRTR harbours data on releases and transfers of 91 pollutants across 65 economic activities. It enables citizens and stakeholders to learn about pollution in all corners of Europe, who the top polluters are and whether pollutant emission trends are improving.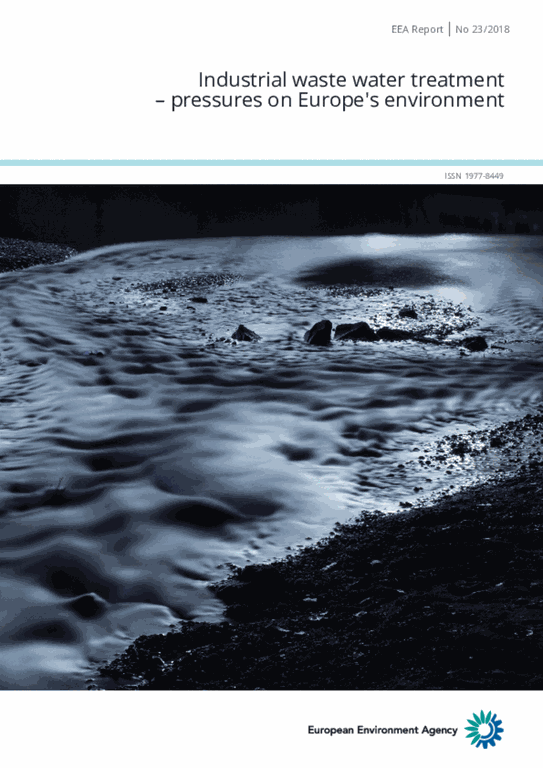 Published
: 20 Mar 2019
This report analyses recent data about emissions from industry directly to water bodies as well as to sewage systems and onward to UWWTPs. The analysis focuses on the latest information for 2016, when around 3 600 industrial facilities reported at least one direct or indirect pollutant release to water to the E-PRTR database.
Browse catalogue
Filtered by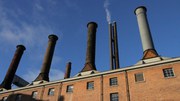 Soil contamination is an issue that is strongly linked to our common past and part of the story of how Europe first became the industrial and later the environmental frontrunner in the world. We talked to Mark Kibblewhite, Emeritus Professor at Cranfield University, United Kingdom, and one of Europe's leading soil experts, to better understand the issue of soil contamination.