Demonstration projects to test novel asphalt mixtures and multifunctional barriers in Madrid, Spain and Florence, Italy
Page
Last modified 23 Sep 2022
Two demonstration projects are being set up: the first will test the noise benefits of installing a 30m to 40m multifunctional barrier along selected streets of Madrid, while the second will test the benefits of a novel asphalt mix on selected roads in Florence.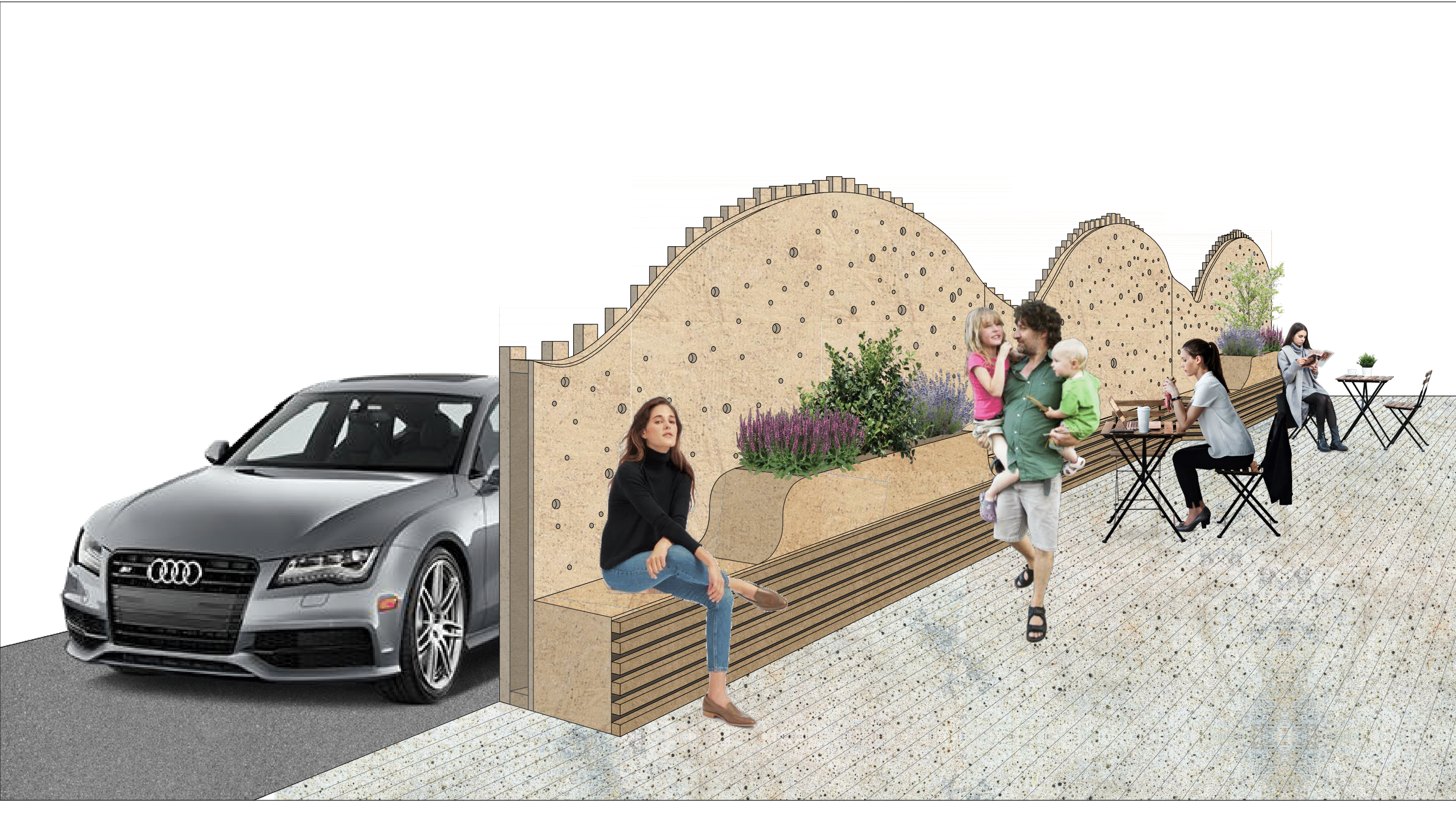 © Nemo (undated), 'Noise and emissions monitoring and radical mitigation' (https://nemo-cities.eu/), accessed 8 August 2022.
Context
The NEMO (noise and emissions monitoring and radical mitigation) project is an ongoing research initiative that aims to identify global and scalable solutions for tackling noise and air pollution in cities in the EU. The NEMO project aims to reduce noise by at least 20% and exhaust emissions by at least 30% in targeted zones.
As part of this project, two demonstration case studies are being implemented in 2022, one in Florence, Italy and one in Madrid, Spain. The aim of the measures is not only to tackle noise, but also to tackle air pollution problems. The effectiveness of the measures will be assessed through a monitoring programme using microphone systems together with devices to measure air pollution.
Measures and outcomes
A pavement test section will be selected by the municipality of Florence in a city street, with the aim of reducing rolling noise from passing vehicles. A porous asphalt mix will be tested and real-life performance will be evaluated. It is expected that a key co-benefit of this measure will be a reduction in the quantity of microplastics entering the environment. The mechanical abrasion of car tyres against the road surface is known to generate microplastic particles. Because of the lack of collection and treatment of water along many roads, these microplastics can enter the environment, and it is estimated that 5-10% of the plastic entering oceans is from tyres. Early research suggests that up to 95% of the plastics generated from the action of car tyres on the road can be captured and stored in the porous layers of novel asphalt mixes.
In Madrid, a modular noise barrier of 30-40m will be installed in the city centre to capture key air pollutants, including particulate matter and nitrogen oxides. The outside of the barrier reduces noise and to a lesser extent nitrogen oxides via its photocatalytic coating. The inside contains a biofilter that captures both nitrogen oxides and particulate matter. This multifunctional barrier is expected to target specific high-exposure locations, such as the outdoor terrace of restaurants where people gather. Potentially, this measure could be applied in response to complaints from citizens about noise and air pollution from traffic.
Location 
Madrid, Spain & Florence, Italy.

Source
Road traffic.

Scale of the demonstration
The measures will be implemented in selected streets.

Type of measure
Novel asphalt materials that absorb noise while reducing the release of microplastics from tyres and multifunctional street barriers that tackle noise and air pollution.

Co-benefits to be tested
From the installation of the multifunctional barriers, improvements in the concentrations of particulate matter and nitrogen oxides are expected, as well as a positive impact on visual aesthetics from isolating pedestrian areas from busy roads. From the use of the novel asphalt material, the quantity of microplastics released is expected to be reduced.

Website
Permalinks
Permalink to this version

Permalink to latest version
Geographic coverage

Topics