An average of 5.2 tonnes of waste from all sources was generated per person in the EU-27 in 2018
We need to fundamentally transform the way we produce, consume and live in order to preserve nature's ability to provide for us. Let's produce more with fewer inputs and see waste as a resource.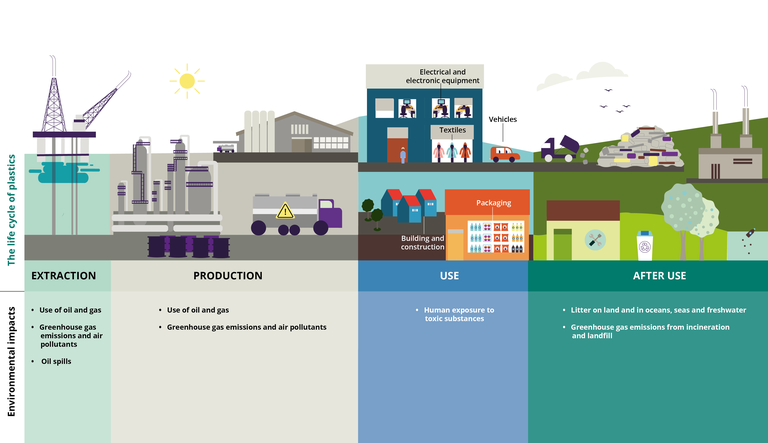 While awareness, concern and action over how we dispose of plastics in the marine environment and elsewhere have grown enormously in recent years, there are many other and less known impacts of plastics, including its contribution to climate change and new challenges related to the COVID-19 pandemic, according to the EEA report 'Plastics, the circular economy and Europe′s environment — A priority for action'.