Observed trends in total greenhouse concentrations, considering all greenhouse gases (incl. aerosols)
Figure
expired
Created 19 Dec 2011
Published 19 Dec 2011
Last modified 11 Sep 2015
Note: new version is available!
This content has been archived on
27 Feb 2015
, reason:
Other (New version data-and-maps/daviz/observed-trends-in-total-global-3 was published)
The concentrations of the individual GHGs under the Kyoto protocol have reached new levels in 2009. The figure shows the aggregated total of Kyoto protocol Gases (KPG), gases under the Montreal Protocol (MPG) and non-protocol related gases (NPG). NPGs contribute negatively, as they have an overall cooling effect, whereas the other gases contribute positively.
/data-and-maps/figures/ga-downloads/M6Q4Q38CS9/observed-trends-in-total-greenhouse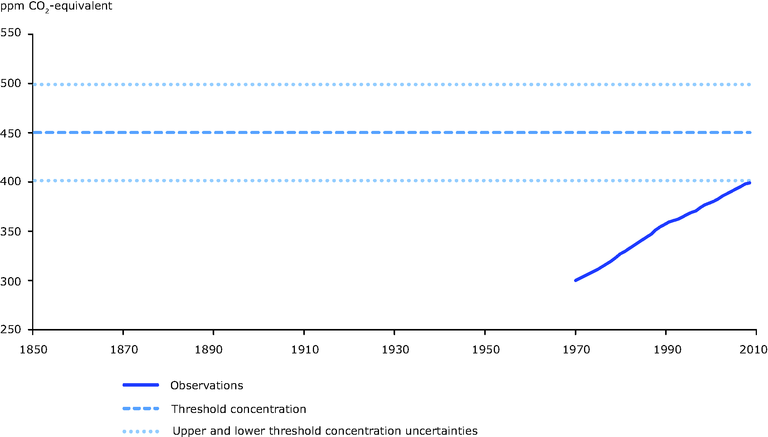 Download
European data
Metadata
Additional information
The figure covers the world
Permalinks
Permalink to this version

Permalink to latest version