Part B - Emerging lessons from ecosystems
Page
Last modified 19 Apr 2016, 05:22 PM
Part B focuses on emerging lessons from the degradation of natural systems and their wider implications for society - booster biocides, the pill and the feminisation of fish, climate change, floods, insecticides and honeybees as well as ecosystem resilience more broadly.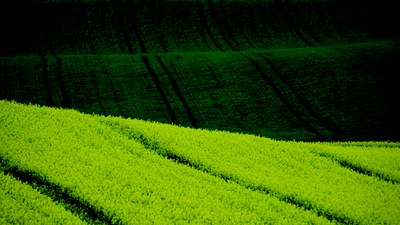 It considers, like its predecessor, the issues of scientific evidence as the basis for action/inaction, the multiple, often complex factors and feedback loops in play, many of which are not fully understood, as well as the interfaces between science, policy and society and how all actors can move together towards necessary actions in the context of heightened systemic risks, and substantial unknowns.
Part B - Emerging lessons from ecosystems contains the following chapters:
For references, please go to www.eea.europa.eu/soer or scan the QR code.
This briefing is part of the EEA's report The European Environment - State and Outlook 2015. The EEA is an official agency of the EU, tasked with providing information on Europe's environment.
PDF generated on 28 Oct 2016, 07:20 AM